Armon Bassett speculation is just…speculation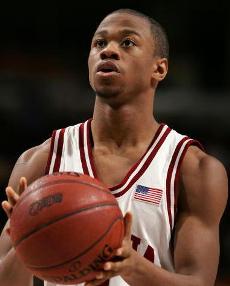 Despite what some of you read on various message boards across the Web this past weekend, the rumor that Armon Bassett is transferring to Cincinnati (or any other school) appears to be purely speculation. Anyone trying to pass off this information as fact at this point is just guessing. The possibility that he won't be back is certainly there given the fact that he's not even on the team right now, but the semester isn't even over folks.
Bassett's first choice would be to return to Indiana, but the big question is will he make the cut academically? And in addition to that, will he make the necessary changes to be reinstated by Coach Crean? Finals begin today in Bloomington and run through Friday, so we should know more on the status of Bassett and Jamarcus Ellis in the upcoming weeks. My guess is that both players will exhaust all avenues that could lead to a return to the Indiana program before opting to go elsewhere. If that is the case, this could play out well into the summer.
(Anytime you talk about rumors, it's essential to reference this post by Hutch.)
Filed to: Armon Bassett