2008 class will help bring stability to program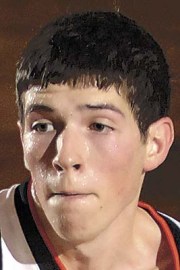 When the national recruiting gurus compile their final 2008 class rankings in late May, the class coming to Bloomington next fall will likely be missing from the top of many lists. There's no big time name like Eric Gordon that will make a splash from the get-go.
A quick glance at the rankings on both Scout.com and Rivals.com shows no five-star or even a four-star player. And as disappointed as some people may be that Devin Ebanks, Bud Mackey, Tyler Zeller and a slew of other recruits won't suit up in the cream and crimson, this is a pivotal class that should help stabilize the Indiana program.
While talent is a key part of winning at any level in basketball, finding guys to fit a specific role is arguably just as important, especially at the college level. And that's exactly what each of these four players has a chance to do.
Matt Roth can flat out shoot the ball. Tom Pritchard is a blue-collar post player that IU fans will embrace. Nick Williams is a strong guard that has the talent to develop into a special player. And even though I've never seen him play, Devan Dumes won me over when he told me he loves to play defense. What's not to like about that?
Besides the obvious deficiencies in the head coaching position that IU has dealt with the last three seasons, the amount of talent that has left the program has also had an effect on developing camaraderie within the program. These four players are coming to IU to play for a coach who is committed to building the program for the long haul. I would expect that to be a point of emphasis for Crean as he continues to blaze the recruiting trail looking for players who want to be at Indiana for the right reasons. Not only is Crean looking to build a program, he's looking for players with the same goal in mind.
So while it might not be the class you originally envisioned back in the fall when the LOI's were signed on the dotted line, there are definitely reasons to be excited about this class. And with the work the coaching staff has been doing this last week, who knows, there could be another addition sooner rather than later.
Filed to: Devan Dumes, Matt Roth, Nick Williams, Tom Pritchard