Hoosiers in the mix for Alabama guard Nick Williams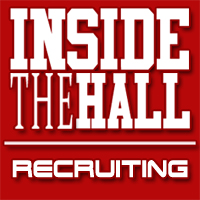 Nick Williams, who originally signed with Marquette last fall, is reportedly considering the Hoosiers after being released from his Letter of Intent.
Tom Crean played a big part in bringing Williams to Milwaukee, but after Crean left for IU, Williams asked for and was granted his release.
Williams is also said to be considering Arkansas and visited Fayetteville this past weekend. Williams is 6-4, 215 lbs and is ranked the No. 145 player in the 2008 class by Rivals.com. He's from LeFlore high school in Mobile, Alabama and was named the 6A player of the year by the Alabama Sports Writers Association.
Normally coaches do not pursue recruits that committed to their former school, but the interest in Indiana was reportedly sparked by Williams having a desire to play for Crean. Shortly after Crean's departure, here's what Williams told the Alabama Press Register:
"We were surprised by the news. It's a great school, but coach Crean was the guy I wanted to play for and it didn't turn out that way."
Related:
Filed to: Nick Williams