Roth solid with commitment to Indiana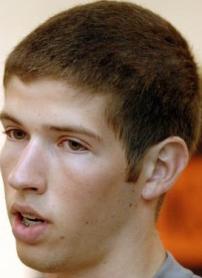 Unlike Devin Ebanks and Terrell Holloway, who are both expected to be released from their Letters of Intent, Washington (IL) guard Matt Roth appears to be solid with his pledge to the Indiana program despite the departure of Kelvin Sampson.
Roth's high school coach, Kevin Brown, offered up the following comments to Will Larkin of SaukValley.com:
"Matt's big on the history of the game, so he couldn't pass up a chance to play at Indiana," Brown said. "Playing in the Big Ten has always been a dream of his, and we're all excited he got that opportunity. All of that (the NCAA allegations) caught us by surprise. Matt's recruitment was totally by the book, so we had reason to believe that maybe (the accusations of improper conduct) were untrue. There was awhile where Matt was kind of up in the air about what was going on, but his commitment to Indiana remained strong. He has a great relationship with coach Sampson, but it was the university and its history that got him there."
This is excellent news, Hoosier fans. Roth will be a solid four year contributor who is vastly underrated by many national scouts. He can flat out fill it up from the perimeter and should develop into a fan favorite shortly after his arrival in Bloomington.
Filed to: Matt Roth