Ebanks still a Hoosier – for now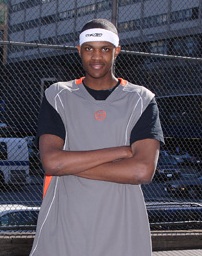 The New York Daily News had a small piece on IU's prized recruit from the 2008 class, Devin Ebanks, regarding his future at IU and his thoughts on Kelvin Sampson's departure:
Devin Ebanks is "still committed" – for now. Ebanks, who's finishing his post-grad year at the St. Thomas More School, heard about Sampson's dismissal on television and also received a phone call from his mom.

"I'm disappointed," he said.

The 6-8 swingman said he'll decide whether to stay at Indiana or leave in "three weeks or so," after the season. The school finishes the season in the National Prep Championship at Fordham on Mar. 4-6. "Trying to find another school … that's not my focus," Ebanks said. "I wouldn't look forward to that."
Call me overly optimistic, but I still think there's a chance Ebanks comes to Bloomington. He chose Indiana over Rutgers and Miami and unless he decides to re-open his recruitment and start over, Indiana is still the best option of the three schools. Rick Greenspan said last night that he hopes the staff will continue to be in contact with IU's four signed players in hopes of keeping them in the Hoosier family. After that, it'll be up to the new coach to make the final sell.
Filed to: Devin Ebanks