Team meeting called; Sampson buyout imminent?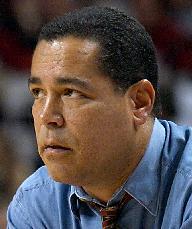 WISH TV 8 out of Indianapolis is reporting that IU is in negotiations to buy out head coach Kelvin Sampson and a team meeting has been called for later this afternoon:
INDIANAPOLIS (WISH) – 24-Hour News 8 has learned from sources close to the IU basketball program, that the school is negotiating a buyout of head coach Kelvin Sampson's contract. Sources also tell 24-Hour News 8 that a team meeting has been called with in the hour to discuss the future of Kelvin Sampson.
As this continues to develop the rest of the day into tomorrow, I have a feeling we could see various reports of how this might all go down. It seems a buyout would be the best case scenario for both parties as it would give Sampson some compensation and would also allow Indiana to move on for the rest of the season and ultimately hire a new coach after the season.
Also, the Hoosier Scoop is reporting the Indiana players D.J. White, Eric Gordon and Lance Stemler may have met with Indiana President Michael McRobbie and Athletic Director Rick Greenspan this morning with the hopes of saving Sampson.
Filed to: Kelvin Sampson