Ask at your own risk, student reporter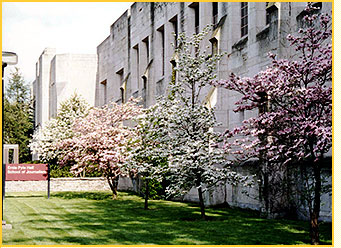 It's one thing not to answer questions. That I get. No self-respecting attorney or organization would ever let a client or one of its members speak to a potentially damaging situation in an off-the-cuff way; you distribute a statement and you stay on message. Them's the rules. I get it.
The IU Athletics Department gets it too, which is why they prevented IU coach Kelvin Sampson from doing anything but reading from his statement after the game last night. Like I said, that's one thing. The smart thing.
Where it goes over the line, though, is when media relations directors attempt to control not only the answers being given but the very questions themselves. Such is the case with IDS basketball beat reporter Michael Sanserino, who on the IDS' Basketblog recounts his phone conversation with an IU official today:
Thou shalt not ask … any questions to Sampson about the NCAA allegations, or so says IU athletics spokesman J.D. Campbell. From an e-mail: "As he stated last night, he can not answer any questions regarding the recent letter of NCAA allegations."

In addition, Campbell told me on the phone not to ask any questions regarding the NCAA situation. If I did, he said, I would be taken off the media invite list for future press conferences.
Again, it's understandable to reiterate that Sampson won't talk to reporters about his situation, though even that's arguable. It's not understandable — not in the least — that the university would attempt to intimidate or otherwise shut out a student beat reporter for merely asking questions. For merely doing his job. If Sampson chooses not to answer the questions, or if J.D. Campbell wants to step in and handle the situation then, fine. But to attempt to preempt a reporter from doing his job reeks of intimidation and skullduggery, the kind of things an embattled program should be, you know, avoiding at all cost.
Of course, one can be certain that Mr. Campbell will similarly revoke the invitations of reporters from the Indianapolis Star, Louisville Courier-Journal, and Chicago Tribune, as well as the major Indianapolis TV networks and ESPN. Hold your breath for that. Right.
And here we thought the shame was all on Kelvin Sampson's side of the table. Turns out there's plenty to go around.
UPDATE: Campbell followed up with Sanserino and insisted he was joking when he told Sanserino he wouldn't invite him to press conferences. Without hearing the conversation, it's pretty hard to imagine that was a joke, but in any case: HA! Ha. Haaaaa. Ha. Funny one.
(Disclaimer: Members of this blog, including myself, used to work at the IDS, and are close to many of the people still working there. We have nothing but respect for the publication and its people, and, frankly, would like to be in Bloomington drinking Upland right now.)
Filed to: Indiana Daily Student, J.D. Campbell, Mainstream Media