How will you remember the General?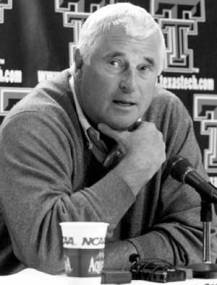 I had planned to handicap the Big Ten race in this space as we approach the halfway point of the conference season, but that changed with the retirement of Bobby Knight last night. Rest assured, I'll have that for you Wednesday.
No matter how you feel about Knight, there's no denying his importance to Indiana's program. His retirement is newsworthy not only to Indiana fans, but to all fans of college basketball. His three national championships and 902 career wins put him right in the middle of the discussion for the greatest coach of all-time.
For all of his greatness on the sidelines, Knight also had more than his fair share of his behavior problems that ultimately led to his demise in Bloomington. He threw a chair onto a court during a game, head butted a player, choked a player and went on countless profanity laced rants. And that's a short list of his rap sheet. He was the definition of a bully and for a long time, there was no one willing to stand up to him.
So that brings us to the most compelling question and a chance for reflection for you, ITH'ers. How will you remember Robert Montgomery Knight? Will you remember the great basketball mind or will you remember the man with a short fuse? What's your favorite Knight moment? Was there a particular Knight moment that made you cringe? Your answers to all of these questions and any additional thoughts in the comments, por favor.
More Knight coverage:
Filed to: Bobby Knight