Matt Roth is "everything as advertised"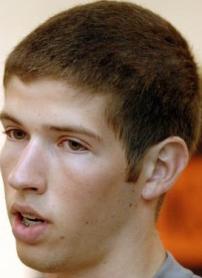 Matt Roth turned in another stellar effort Tuesday night and inched closer to the Illinois state record for three-pointers made as Washington beat Normal Community, 81-42.
Roth scored 34 points (including eight three-pointers) and his team moved to 8-0 in the process. He now has 354 three-pointers in his career and looks to be a lock to get the 18 additional treys needed to break the record.
Normal Community coach Dave Witzig offered the following comments on Roth to the Peoria Journal Star:
"We didn't want him to have any easy shots, but if he got his 20 to 24 points, he couldn't beat us by himself. His 34 points is the most any individual has scored against us in my nine years here. We wanted to make sure his teammates didn't get offensive put backs, but they did. It started out as the Matt Roth show and then spread to the entire team. Matt Roth is everything as advertised. "
While Devin Ebanks is the stud of the 2008 class, both Roth and Tom Pritchard have showed over the past couple of weeks that they deserve headlines as well. A couple of recruiting analysts have told me that Roth is underrated on the national level and is a steal for the Hoosiers. Nothing against Kyle Kuric, but I think the Hoosiers made the right call in pursuing Roth over Kuric. He'll be a solid four-year player that will give Indiana a shooter that can knock down contested shots on a consistent basis.
Filed to: Matt Roth