Tyler Zeller heading to Tobacco Road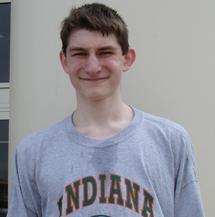 As expected, Washington (IN) big man Tyler Zeller announced his intentions to attend North Carolina in an afternoon press conference.
Zeller tried to downplay the role of the recent sanctions imposed on Coach Kelvin Sampson as a reason for spurning the Hoosiers, but one of his quotes following the press conference caught my attention. Zeller was asked how the sanctions affected his decision and here's what he said:
"A little bit, but not really. You gotta look at the long run and the more I looked into it, the long run was kind of confusing. I wanted to get it over with and I couldn't figure out what exactly was going to happen. So a little bit, but like I said, I just felt more comfortable with North Carolina," Zeller said.
Zeller is the second five-star recruit in North Carolina's 2008 class, joining forward Ed Davis from Mechanicsville, Virginia. The Tar Heels also have a commitment from four-star guard Larry Drew from Woodland Hills, CA.
North Carolina has had success with Indiana big men in the past. Sean May, from Bloomington North, was the Most Outstanding Player in the 2005 Final Four when the Tar Heels won the National Championship. Eric Montross, a member of the 1990 class from Lawrence North, was a starter for their 1993 National Championship team.
Jonathan Holmes from Bloomington South and Rick Fox from Warsaw are two other players from Indiana that have donned the Carolina Blue.
With Zeller's commitment to Roy Williams and staff, the only major 2008 recruit that IU is still involved with is Mount Vernon (NY) forward Kevin Jones. Jones has visited Indiana, Pittsburgh, Massachusetts, Ohio State and West Virginia. Rutgers, St. John's and Seton Hall are also in the running. A decision from Jones is expected before November 14, which is the first day of the early signing period.
Filed to: North Carolina Tar Heels, Tyler Zeller