Ebanks still plans to sign with Hoosiers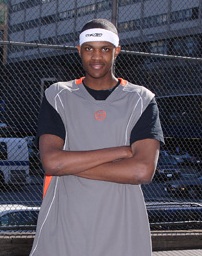 The talk of Devin Ebanks revoking his commitment to Indiana due to Rob Senderoff's resignation can be put to rest according to the high school coach of Ebanks.
Jere Quinn, the head coach at St. Thomas More prep school in Oakdale, Connecticut told the New York Post the following:
"I got calls from six schools." Quinn said he talked to Ebanks and said he still intends to sign with the Hoosiers next month. "Unless that changes, nobody's talking to him," Quinn said.
This is welcome news for Hoosier fans as Ebanks is the prize of the 2008 recruiting class and will likely be a McDonald's All-American.
The early signing period begins on November 14 and ends on November 21. IU is expected to sign Ebanks, Matt Roth, Tom Pritchard and Terrell Holloway. Tyler Zeller and Kevin Jones are still undecided.
Filed to: Devin Ebanks