Senderoff dismissal raises more questions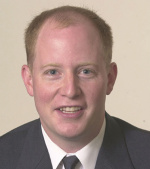 As expected, today's teleconference with AD Rick Greenspan, Associate AD Grace Calhoun and Ice Miller council Robin Green Harris answered few questions. I've got no problem with the Athletic Department refusing to answer questions because the case is in the hands of the NCAA.
They obviously don't want to slip up and give the NCAA more ammo than they've already got. But why schedule time to answer questions if you have no intention of doing so? Haven't we heard enough of their legal speak fluff?
The more I've thought about the way Rob Senderoff's dismissal from the program was handled, the more I've come to the conclusion that those who are in decision making positions, namely Rick Greenspan, botched the whole thing.
When these sanctions were revealed in a bizarre fashion (a Sunday morning) back on October 14, why was it announced that Senderoff would be able to keep his position? I believe the terms were that he'd forfeit a salary increase for the upcoming season and would be prohibited from making recruiting phone calls and from recruiting off campus.
And now, just two weeks later, he's forced to resign.
What changed in the last two weeks that we don't know about? Greenspan called Senderoff's resignation voluntary, but who really believes that? Not me. He was indeed forced out. Andy Katz called it "taking one for the team", Jeff Goodman called him the "fall guy" and I agree. As E said earlier, he's your fall guy, folks. If the university had no intention of keeping Senderoff on staff, he should have been relieved of his duties two weeks ago. Why string it along two more weeks?
So, what are your thoughts on how the Senderoff resignation was handled? Was IU right to force him to resign? Should they have done this two weeks ago? Should Senderoff still have a job at IU? Questions, questions, questions. And I want to hear your thoughts.
Filed to: NCAA allegations, Rick Greenspan, Rob Senderoff