A big weekend ahead in Bloomington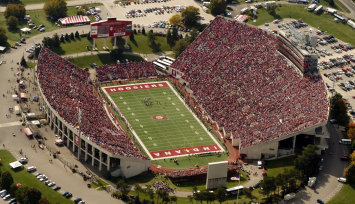 I must say, the upcoming weekend in Bloomington is shaping up pretty nicely.
The football team, which moved to 3-0 with an impressive 41-24 win over Akron, will be in town to open Big Ten play against everyone's favorite school, Illinois.
For those of you keeping score at home, our friends in South Bend are 0-3. Just throwing that out there in case you've been under a rock since the beginning of this month.
Along with the football game, Coach Sampson and staff will host Tyler Zeller for his official visit.
Zeller was at North Carolina this past weekend visiting with coach Roy Williams and staff. Notre Dame and Purdue will get visits down the road in October.
So overall, it should be an interesting and exciting weekend. Can IU beat Illinois and open the season 4-0? Will Tyler Zeller see a future for himself in Bloomington? We'll find out soon enough.
Filed to: IU Football, Tyler Zeller