Matt Roth down to two: Bradley and IU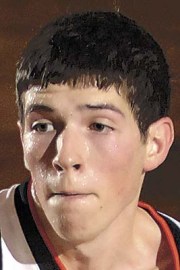 It wasn't without controversy, but Washington (IL) sharpshooter Matt Roth has narrowed his college choices to two: Bradley and Indiana.
Last week, it appeared Roth had trimmed his list to Indiana and St. Louis, but later said that he was misquoted. Whatever the case may be, he's got things sorted out now and the Hoosiers look to be in very good shape.
Roth is expected to make a decision this Thursday or Friday and I'm expecting good news for IU. The choice pretty much comes down to whether Roth wants to play for appearances in the NCAA Tournament or National Championships.
At Bradley, he'd come right in and be one of their go-to-guys. The Braves are satisfied just to make the tournament and are thrilled if they're able to advance.
At IU, he'd have to battle for playing time, but with his shooting ability, the minutes would come. Under Coach Sampson, IU is poised to make noise in the tournament every year and compete for championships.
In the end, will Roth opt to stay close to home or play in the national spotlight? We'll know soon enough.
I'm interested in hearing your thoughts on where he'll end up.
Filed to: Bradley Braves, Kelvin Sampson, Matt Roth