IU targets lighting up Vegas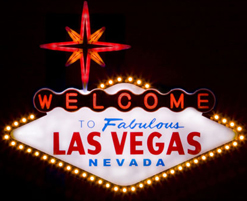 It's perhaps the biggest week of the year in terms of college coaches evaluating talent and that's why it's no surprise that Kelvin Sampson, Rob Senderoff and Jeff Meyer are all in Las Vegas this week taking in the AAU festivities.
The biggest news on the recruiting front that IU fans should be aware of is the offer that was extended to Washington, Illinois guard Matt Roth. Mike Pegram of Peegs.com broke the news and it came as a surprise to most. The offer was the third for Roth (St. Louis and Bradley have also offered), but it sounds like the shooting touch displayed by Roth this week could make him an even hotter commodity down the road. From that standpoint, it's probably a good thing that IU is entering the picture with the Indiana Elite guard now rather than later.
I spoke to Jody Demling of the Courier-Journal earlier this evening about Roth and he told me that he's been very impressed with Roth's performances (specifically the one where he nailed seven threes) this week. Apparently he's one of the best shooters in the country. With that said, the possibility of Roth coming to IU is quite intriguing.
Two other prominent IU targets, guards Dashan Harris (LA Dream Team) and Lewis Jackson (Indiana Elite) have also played well this week. Both have IU offers and my sense is that the Hoosiers will take whichever is ready to make the pledge first. I've been asked by a few people which guy I'd prefer to have and that's a hard question to answer considering I've only been privileged to video of both. I think either guy would fit in well, but I get the sense that Jackson is the more likely get for Coach Sampson and staff.
It sounds like Marquette is the school to beat for Chicago forward Josh Crittle. Crittle is by no means an immediate difference maker, but he's the type of blue collar player that Kelvin Sampson goes after and turns into a solid four-year contributor.
And one final note, regarding the play of Bud Mackey this week. While he's been out of action for quite a while rehabbing his knee, there's no doubt that Mackey is a better player today than he was at the end of last season. He's putting in the necessary work to get back to full strength and he's got his eye on defending the Kentucky state title with his Scott County (KY) teammates. He'll also be a top Mr. Basketball candidate and could play his way onto the McDonald's All-American team if the dominoes fall in line.
Filed to: Bud Mackey, Dashan Harris, Lewis Jackson, Matt Roth