Recruiting game going younger every year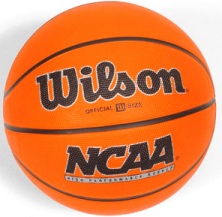 If you haven't noticed, the kids giving verbals pledges to the school of their choice are getting younger and younger. In today's Louisville Courier-Journal, recruiting guru and our good friend, Jody Demling, takes a look at the issue.
Of course there's two sides to this story. You've got those who think it's necessary to recruit eighth graders, like USC coach Tim Floyd. And then you've got the coaches and critics who think offering a scholarship in the eighth grade is just ridiculous. For example, Vanderbilt coach Kevin Stallings:
"I have a daughter going into the eighth grade, and I don't think I would let her commit to any place," he said. "But I guess if a college coach is silly enough to offer an eighth- or ninth-grader a scholarship, then I guess a kid could be silly enough to accept it."
I happen to agree with Stallings. The onus here is not just on the coach, it's also on the kid kid's parents. What parent would allow their kid to accept a college scholarship before starting high school?
When I was an eighth grader, I was more concerned about beating acne and braces than making a college decision. But apparently times are a changing. Just last month, USC took a commitment from freshman-to-be Ryan Boatwright.
Furthermore, the schools take a big risk on getting burned by a prospect not panning out when they take an early commitment. After all, the guys who are the best players in eighth and ninth grade are usually not the best players by their senior year.
Apparently, Billy Donovan agrees with me:
"When you make decisions further out in the process, so many things can change," he said. "The further out in the process, there is the likelihood for more mistakes."
So what is YOUR take on all of this? Is it okay for a kid to make a college choice as an eighth grader? Is it even acceptable for the schools to be courting kids this young? I'm interesting in hearing your thoughts.
Filed to: Billy Donovan, Florida Gators, Kevin Stallings, Ryan Boatwright, USC Trojans