IU is a darkhorse for Tyler Zeller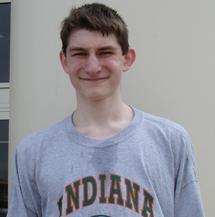 Most recent reports list four schools, in no particular order, as the leaders for the services of 6'11" Washington center Tyler Zeller. Those schools are Purdue, Kansas, Kentucky and North Carolina.
However, there is one school that isn't mentioned quite as frequently but could be right in line with the others: Indiana.
Zeller grew up in Daviess County, which is prime IU territory.
Steve Bouchie, the state's Mr. Basketball in 1979, played on IU's 1981 national title team, providing an IU connection with Zeller. Bouchie ranks third on Washington's all-time scoring list with 1,311 points.
Expect Indiana to make the cut when Zeller trims his list of schools later in the summer. And if his parents want to watch him regularly, Bloomington is much closer than West Lafayette, Lawrence (KS), Lexington or Chapel Hill.
Filed to: Tyler Zeller