Success! Just one more step …
You're almost there.
All you have to do is confirm your subscription, and you'll begin receiving the 6-Banner Sunday IU basketball news roundup each week.
To confirm, go to your inbox and locate the email from "The Assembly Call" with "Confirm Your Registration to 6-Banner Sunday" in the subject line. If you don't see the confirmation email right away, check your Promotions, Bulk, and SPAM folders to see if it's in there. Also, sometimes it can take 5-10 minutes to arrive.
It will look like this:

Open that email, and then find the link that says "Confirm your subscription."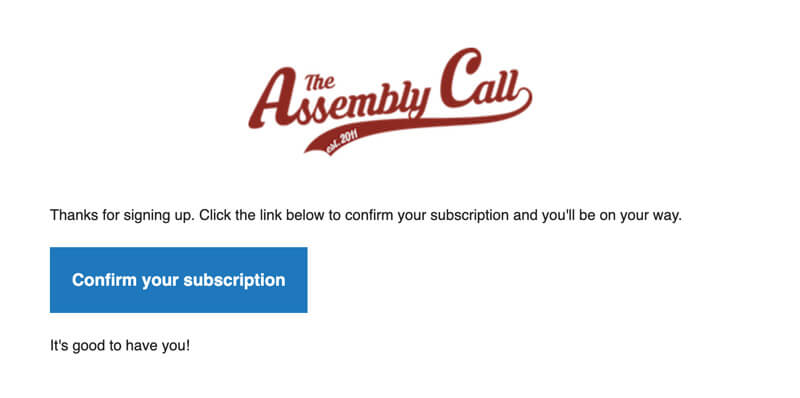 Once you click that link, you'll be all set! The next time our friends at The Assembly Call send out their 6-Banner Sunday news roundup, you'll receive it.
And if you ever have questions about your subscription, just shoot Jerod an email.