Archie Miller speaks on his time at Indiana: "We didn't shoot the ball well enough to get over the hump"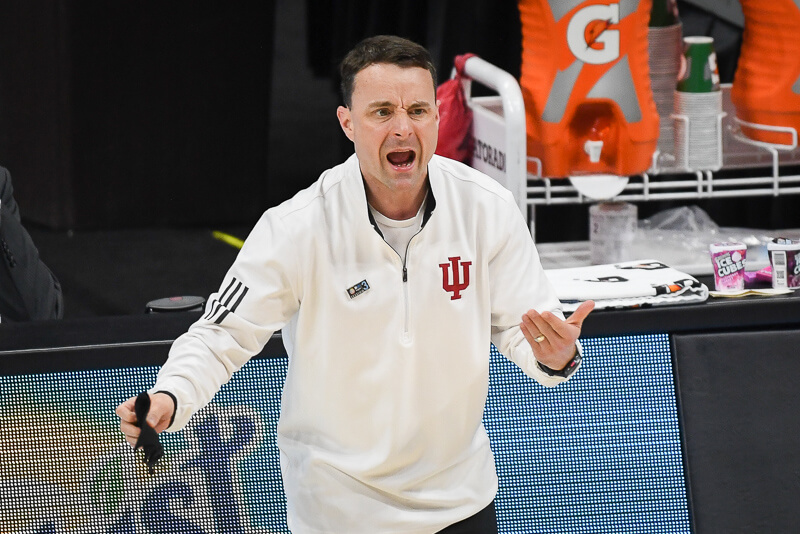 Former Indiana coach Archie Miller appeared on The Field of 68's "off the carousel" interview series today and was asked by Talia Goodman what he would have done differently in his time in Bloomington.
Miller, who is now the head coach at Rhode Island, spent four seasons in Bloomington and compiled a 67-58 record.
He was dismissed at the conclusion of the 2020-21 season and Indiana hired Mike Woodson, who led the Hoosiers to the NCAA tournament in his first season and broke a March Madness drought dating back to 2016.
Here's Miller's full response to the question from Goodman:
"I think that's … you had a lot of time to think about that. It didn't go well at the end for you. We recruited good players, we recruited good kids. I was happy to watch all of the guys that we brought there this season finally crack the opportunity to go to the (NCAA) tournament. Trayce (Jackson-Davis) was a junior this year. As a freshman, he helped lead us to the tournament but it got canceled. So he had still never experienced that Selection Sunday. I was happy to watch their players this year do well.
"In my time there, there's a lot of things I look back on and say, 'boy, I wish I'd done this different. I wish I did this better.' And I think part of what we have always aspired to do and will continue to aspire to do is have a skilled team. Have a team that's based on the ability to play the game with versatility and skill. And we didn't shoot the ball well enough in my time at Indiana to get over the hump. Offense, at the end of the day, really comes down to, 'did you make an open shot or didn't you? Did you make a free throw or didn't you?' And we just over the course of time consistently did not shoot the ball well enough, in my time, to overcome tight losses or games where you played well enough defensively to win, but just didn't have enough offense. I feel like shooting the ball is at a premium right now. We needed to shoot the ball better in my time at Indiana and have more shooting around some of the great post players that we had in my time. We had Juwan Morgan for two years who is with the (Boston) Celtics. We recruited Trayce and Trayce has been an All-American since he's been there.
"But we needed a little bit more firepower and spacing around those guys and we just didn't do a good enough job, in my opinion, of either recruiting them or developing them or putting them in a situation where they had better shots… whatever it may have been. One thing I wish, as look back on, we had paid maybe more careful attention to the shooting early on in our recruiting rather than just the talent. Sometimes you need bodies. And sometimes you need to get bigger. When you take over a job, you have to have massive turnover in your first two years so you know you're going to have to recruit a lot of guys. And rather than just take good players and have a plan to develop guys while they get there, maybe more selection early on in terms of identifying shooting would have helped our cause a little bit more.
"But I have no regrets. Indiana is a great school. It's a beautiful campus. All of the players have a great experience there. It's a great place to go to school. But I have no regrets. Sometimes the toughest pills that you have to swallow end up being the ones that make you better at the end of the day and I envision that being the case after my time is gone there."
Filed to: Archie Miller