POTB 320: Breaking down the Greatest IU Basketball Player of All-Time bracket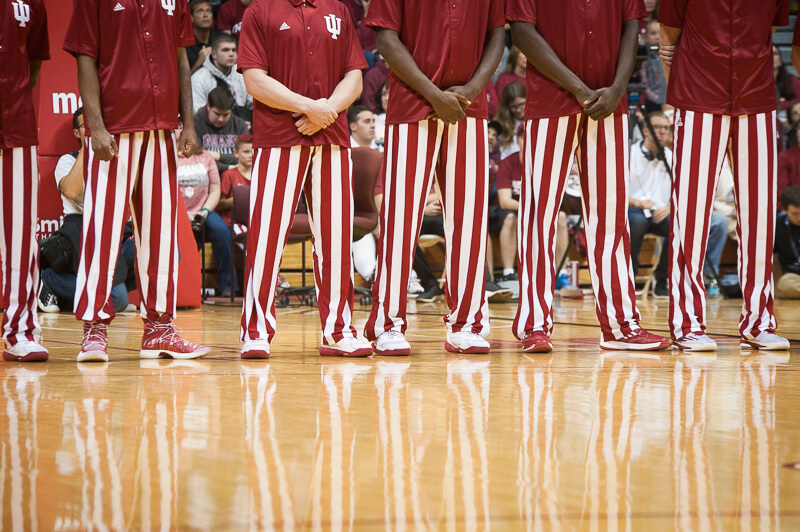 Podcast on the Brink is back for a new episode with hosts Jerod Morris of The Assembly Call and Alex Bozich of Inside the Hall. The show is available weekly.
On this week's episode, Morris and Bozich are joined by IU basketball historian and author Bill Murphy to discuss the Greatest IU Basketball Player of All-Time tournament currently taking place on Inside the Hall. Among the topics discussed:
• The idea behind the All-Time Greatest Hoosier bracket and the criteria for voting
• The round of 64 matchup and results between George McGinnis and Bill Garrett
• The round of 32 matchup in the Pre-Knight era that is most intriguing to Bill
• A few of the surprise results in the Knight-Pre '85 Region
• The Randy Wittman-Bobby Wilkerson debate
• Why Steve Green is one of the most underrated Hoosiers ever
• The upcoming Greg Graham-Alan Henderson matchup in the Round of 32
• Previewing some of the intriguing matchups in the Post-Knight era region
And so much more. Listen in the audio player below, download the episode or subscribe via Apple Podcasts.
Other ways to subscribe:
· Spotify
· iHeart Radio
· Stitcher
· TuneIn
· Overcast
· Google Play
Sponsors for this episode:
• Homefield — Visit homefieldapparel.com to find the most comfortable and most unique officially licensed IU apparel. Use promo code BRINK at checkout for 20% off your first order.
Filed to: