At the buzzer: Illinois 73, Indiana 71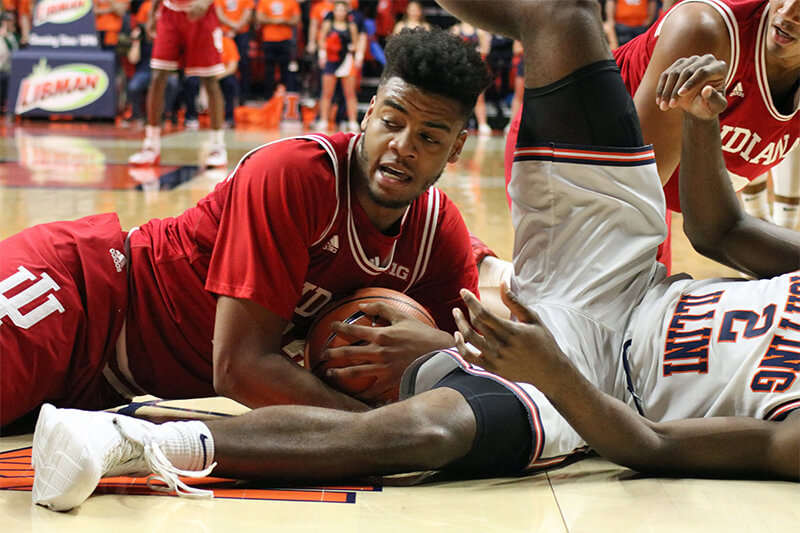 CHAMPAIGN, Ill. – Thoughts on a 73-71 loss at Illinois:
How it happened: Things looked good for a half for Indiana at the State Farm Center. The Hoosiers led by as many as nine in the game's opening 20 minutes thanks to hot shooting (57.7 percent) and a strong performance from Juwan Morgan, who had 15 points before intermission. But when Indiana entered the locker room leading just 38-32, it was fair to wonder if the Hoosiers had blown their opportunity to pull away from Illinois. And that was exactly the case. The Hoosiers continued to miss free throws in the second half (13-of-21 in second half, 16-of-29 for the game). And the turnovers, which IU did a decent job managing in the first half, reared their ugly head in the second half. The Hoosiers coughed it up 10 times in the second half and finished the game with a turnover percentage of 25. Add up the poor free throw shooting and turnovers and it was simply too much for Indiana to overcome on the road.
Standout performer: Morgan was once again Indiana's best player on the floor as he finished with 28 points on 12-of-14 shooting. However, he was just 3-of-8 from the free throw line.
Statistic that stands out: Indiana entered the contest as the Big Ten's worst free throw shooting team in league play (67.6 percent) and shot just 55.2 percent in the loss.
Final IU individual stats:

Final tempo-free stats: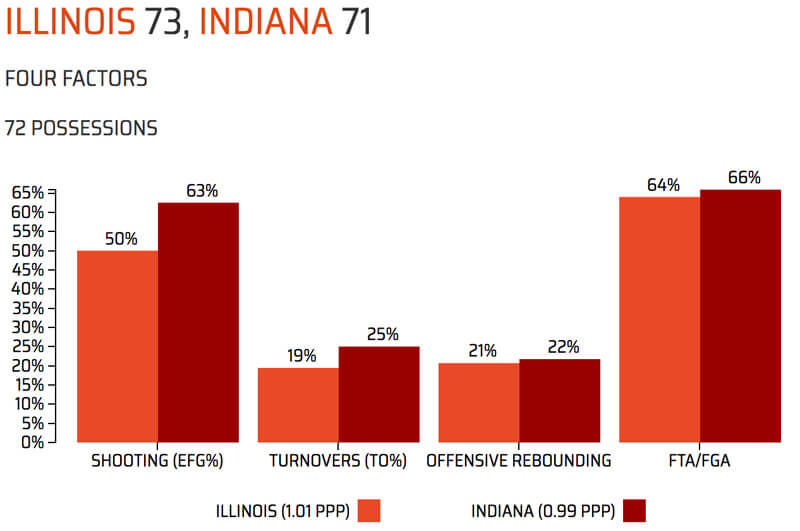 Filed to: Illinois Fighting Illini