Coaching search profile: Tony Bennett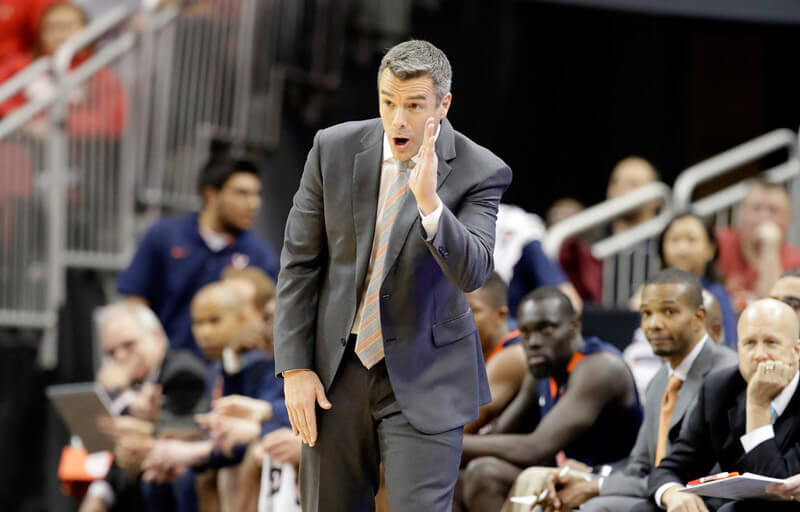 After nine seasons in Bloomington, Tom Crean is out as Indiana's head coach and the search for his replacement is underway.
Inside the Hall will profile some of the candidates who are being discussed for the job over the coming days. Our fourth profile takes a closer look at Virginia coach Tony Bennett.
Tony Bennett was reportedly a candidate for the Indiana job when it was open in the spring of 2008, but talks never advanced past the interest stage. That was Bennett's decision and Indiana moved along, eventually hiring Tom Crean.
Bennett, the head coach at Washington State at the time, took the Virginia job in 2009. He did terrific work at Washington State, going 69-33 over three seasons and winning three NCAA tournament games. In 2007, Bennett was named the Associated Press and Naismith national coach of the year.
At Virginia, Bennett inherited a mess, but it didn't take long for him to build a winner in Charlottesville. In eight seasons at UVA, Bennett has compiled an 188-83 record with two outright regular season ACC championships.
Overall, he's 10-7 in the NCAA tournament with his deepest run coming in 2016 to the Elite Eight. Bennett's teams are built with an emphasis on defense and taking care of the ball.
He's never consistently had elite talent, but has consistently produced elite results defensively. Virginia has ranked in the top seven nationally in adjusted defensive efficiency in five of his eight seasons. Why is that relevant? No team in the KenPom era has won a national championship with a defense ranked outside of the top 21 nationally.
The one hesitation that gets brought up with Bennett is that some fans may not enjoy watching his style of play. Virginia routinely plays the slowest pace in the country in terms of average possessions per game. Still, it's a style that produces wins and Bennett came into Indiana and landed Kyle Guy, 2016's Mr. Basketball. He's also produced successful NBA players at Virginia in Malcolm Brogdon and Justin Anderson. At Washington State, he recruited Klay Thompson, now an all-star in Golden State.
Bennett played collegiately at Green Bay and played in the NBA for three seasons with Charlotte. The son of former Wisconsin coach Dick Bennett, Bennett was an assistant in Madison from 1999 to 2003.
The other notable factor to consider with Bennett is the fact that his sister, Kathi, was the Indiana women's coach for five seasons before resigning in 2005. There have been suggestions his sister being forced out hurt Indiana's chances to land Bennett in 2008, but the athletic department and administration has turned over since that situation unfolded.
Final Analysis: In many ways, the system Bennett has carried out at Virginia is Wisconsin on steroids. The Cavaliers win with fundamentals. There isn't much flash, but the results are hard to argue.
This past season was Virginia's worst offensively over the last four as the Cavaliers finished 51st nationally in Ken Pomeroy's adjusted offensive efficiency metric. The three seasons prior to that, Virginia was in the top 27 in the country. Whether or not Bennett would be interested in the Indiana job remains to be seen, but he's certainly proven himself to be a candidate worthy of consideration.
Filed to: Tony Bennett