What to Expect: Houston Baptist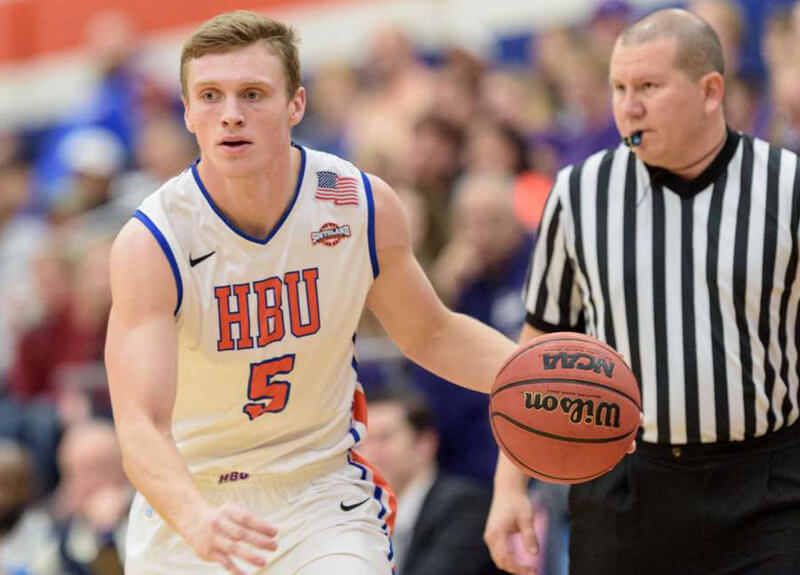 A much needed five-day break comes to an end for Indiana on Saturday as the Hoosiers host Houston Baptist at Simon Skjodt Assembly Hall. The Huskies are 3-4 and are coming off a 62-47 win over Saint Peter's on Wednesday at home.
The game will be broadcast on BTN at 4 p.m. ET with Jeff Levering & Bob Wenzel on the call:
After a brutal stretch that included four games in eight days, Indiana had the week off. It couldn't have come at a better time.
Final exams are coming up next week and the Hoosiers also had very little time to practice during their recent run of games. Add in the fact that OG Anunoby is out with an ankle injury and several others are dealing with minor injuries and Indiana should be much more fresh when it takes the floor on Saturday.
Less than three weeks remain until the start of the Big Ten schedule and Houston Baptist is one of three remaining low major opponents on the docket. A year ago at this time, Indiana was still licking its wounds following a brutal loss at Duke in the Big Ten-ACC Challenge. This year, the Hoosiers own a top 10 national ranking, wins over Kansas and North Carolina and one of the nation's best resumes thus far. Can Indiana continue the momentum?
MEET THE HUSKIES
Houston Baptist, which finished 17-17 last season, was picked to finish fifth in the 13-team Southland Conference in the preseason. The Huskies have played just five games so far against Division I competition with road losses to Texas Tech, New Mexico, Marquette and Rice and a win at home over Saint Peter's, which is ranked in the top 200 of KenPom. This isn't a contest that figures to give Indiana much, if any, trouble.
Houston Baptist has just two players averaging in double figures: 6-foot-7 senior forward Colton Lasher (pictured) and Josh Ibarra, a 6-foot-11 junior.
Lasher is averaging a team-high 13.1 points per game, but is shooting just 39 percent from the field. He has a team-high 10 steals. Ibarra is a very good defensive rebounder and is making 56.1 percent of his field goal attempts.
Alex Fountain, a 6-foot-7 senior, comes off the bench and is the team's fourth leading scorer at 8.9 points per game. He's also the team's best 3-point shooter at 53.8 percent.
Sophomore Braxton Bonds and freshman Jalen Weber split the point guard duties with Bonds as the starter. The 6-foot-2 sophomore is averaging 7.4 points, four rebounds and has 21 assists (to 11 turnovers) in 25.1 minutes per game. Weber has hit 6 of his 12 3-point attempts and averages 6.6 points per game.
Reveal Chukwujekwu, a 6-foot-3 senior, is Houston Baptist's third leading scorer (9.0 ppg) and second leading rebounder (5.6 rpg). Atif Russell, a graduate transfer from Pepperdine, is averaging 8.8 points, but is shooting just 40.5 percent from the field.
Asa Cantwell, a 6-foot-3 sophomore, has made a team-high 15 3-pointers and is shooting 50 percent from deep. Jalen Weber, a 6-foot-1 freshman, is another member of the 10-man rotation who can knock in a 3 if left open. Weber is 6-of-12 on 3s this season.
TEMPO-FREE PREVIEW
There are a couple of things Houston Baptist does well that bear watching. The Huskies are hitting 37 percent of their 3s against Division I competition and are also in the top 55 nationally in defensive rebounding percentage.
But everything else on the resume suggests it will be a long afternoon for Ron Cottrell's team in Bloomington.
Division I opponents are making 61 percent of their 2s against Houston Baptist and are posting a free throw rate (FTA/FGA) of 49.4 percent. Despite having some size on the roster, Houston Baptist has no shot blocking presence and has been consistently exploited in the paint.
Houston Baptist also likes to run and in four of its five games against Division I teams, the Huskies have had 74 or more possessions.
WHAT IT COMES DOWN TO
The Vegas line will be out later on Friday afternoon, but Ken Pomeroy is projecting a 24-point win with a 99 percent chance of victory for Indiana. Sagarin has Indiana as a 25-point favorite when adjusted for home court.
With another week off between this contest and next Saturday's Crossroads Classic game against Butler in Bankers Life Fieldhouse, this is an important game for Indiana to implement whatever it has focused on this past week in practice.
Houston Baptist is unlikely to keep this game competitive after halftime as all of its losses have come by 16 points or more. A win would push Indiana's home court winning streak to 24 games, which is currently the fifth longest streak in the nation.
(Photo credit: Wilf Thorne, The Chronicle)
Filed to: Houston Baptist Huskies