Indiana updates 2016-17 roster with uniform numbers, heights, weights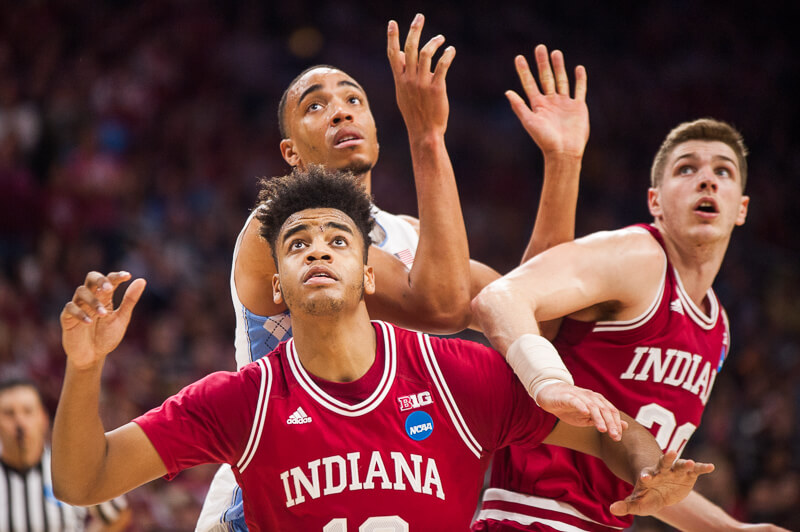 Indiana released a new version of its roster this afternoon with updated heights and weights for new and returning players.
The most significant changes came for what appears to be a bulked up frontcourt. Thomas Bryant, who was listed at 245 pounds as a freshman, is now 255 pounds.
Sophomore Juwan Morgan is up 25 pounds from a season ago and is now listed at 230 pounds. He's also now listed at 6-foot-8 after being listed at 6-foot-7 as a freshman. Sophomore OG Anunoby is now listed at 235 pounds after being listed at 215 as a freshman.
Junior Josh Newkirk is also up 10 pounds to 195 and James Blackmon Jr. is up five pounds to 200. Senior Collin Hartman also moved from 215 pounds to 220.
The updated roster also has uniform numbers, heights and weights for seven new players.
Freshman De'Ron Davis, who will wear No. 20, is listed at 6-foot-10 and 240 pounds. Freshman Curtis Jones, who will wear No. 0, is listed at 6-foot-4 and 175 pounds. Freshman Devonte Green, who will wear No. 11, is listed at 6-foot-3 and 186 pounds. And freshman Grant Gelon, who will wear No. 24, is listed at 6-foot-5 and 195 pounds.
Junior Freddie McSwain will wear No. 21 and is listed at 6-foot-6 and 215 pounds.
Walk-ons Johnny Jager (No. 10) and Zach McRoberts (No. 15) are also on the updated roster.
You can view all of the roster updates over on our roster page.
Filed to: 2016-2017 roster