What to Expect: Purdue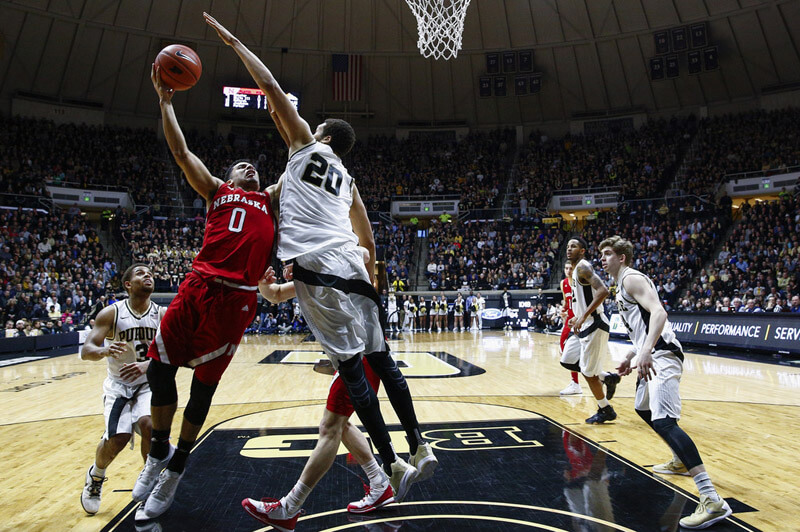 Indiana will attempt to remain in a first place tie in the Big Ten on Saturday night when the Hoosiers host Purdue at Assembly Hall. The Boilermakers are 21-6 and 9-5 in the conference.
The game will be broadcast at 8:30 p.m. ET on ESPN with Bob Wischusen and Dan Dakich on the call:
With Iowa's loss at Penn State on Wednesday followed by Maryland's loss at Minnesota on Thursday, the race for the Big Ten regular season title is officially back on.
The Hoosiers currently sit in a first place tie with the Hawkeyes as Maryland lurks a game behind. Michigan State, Purdue, Michigan, Ohio State and Wisconsin are all two games back in the loss column.
Indiana controls its own destiny following Iowa's loss to Penn State as the Hoosiers still travel to Iowa City and a 4-0 finish would produce an outright Big Ten title. But that's a tall task given that IU still has Purdue and Maryland coming to Bloomington and also travels to Illinois, which has proven to be formidable at times at the State Farm Center.
First things first, though. Indiana's 15-0 record at Assembly Hall will be tested on Saturday as Purdue travels to Bloomington in the only meeting this season between the two teams.
MEET THE BOILERMAKERS (all stats are conference-only unless otherwise noted)
You won't find a better combination at the five in the Big Ten than Purdue senior A.J. Hammons and sophomore Isaac Haas. The 7-foot-2 Hammons has come a long way in his four seasons in West Lafayette and is making a strong case for All-Big Ten first team honors in his final year.
A quick stroll through the numbers reveals that Hammons is a load in the paint: He's the Big Ten's second best shot blocker (9.5 block percentage), ranks in the top 10 in both offensive and defensive rebounding percentage and is finishing close to 57 percent of his 2s. At 29.2 percent, he's got the second highest usage rate of any player in the league with enough possessions to qualify. The ball will be going inside to Hammons early and often. His 15.7 points and 8.2 rebounds per game in conference play both lead the Boilermakers.
But even when Hammons goes to the bench, Matt Painter has the luxury of bringing in the 7-foot-2 Haas, who uses 29.8 percent of possessions and shoots 53.8 percent on 2s. Indiana had trouble handling the duo in two games last season, but may be a little better equipped this season with a completely revamped frontcourt.
Freshman forward Caleb Swanigan plays the four and has the worst offensive rating of any Boilermaker in league play. The 6-foot-9 Swanigan is the league's best defensive rebounder, but is shooting just 45.1 percent on 2s and 23.1 percent on 3s. He's also very mistake prone with a turnover percentage of 27.3.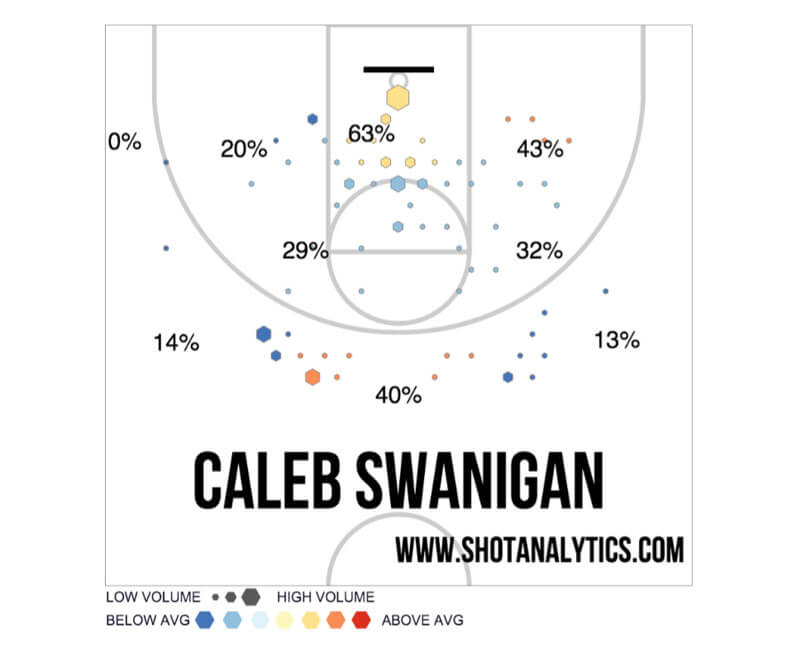 Sophomore wing Vince Edwards is Purdue's second leading scorer (11.2 ppg) and is making 40.5 percent of his 3s in conference play. He's also an outstanding free throw shooter (86.5 percent) and a plus offensive rebounder (9.8 percent).
Senior guard Rapheal Davis is the Big Ten's best defender, but is limited offensively. The 6-foot-6 Davis prides himself on guarding the opposition's best player and is usually successful in doing so. In league play, he's making just 36.5 percent of his 2s and 35.6 percent of his 3s.
Sophomore point guard PJ Thompson isn't flashy and stands just 5-foot-10, but gets the job done. Thompson has the best offensive rating of any player because he rarely turns it over (6.3 turnover percentage) and hits 43.3 percent of his 3s, which is tenth in the conference.
Johnny Hill, a grad transfer from UT-Arlington, is more athletic than Thompson and a better defender, but isn't the shooter (44.2 percent on 2s) and is far more turnover prone (20.3 percent).
Off the bench, Purdue utilizes Dakota Mathias, Kendall Stephens and Ryan Cline as shooters. Mathias is 38.5 percent on 3s in conference followed by Cline at 37.5 percent and Stephens at 28 percent. Mathias also owns the best assist rate of any player on the roster (20.9 percent) and a fundamentally sound presence who plays within himself.
TEMPO FREE PREVIEW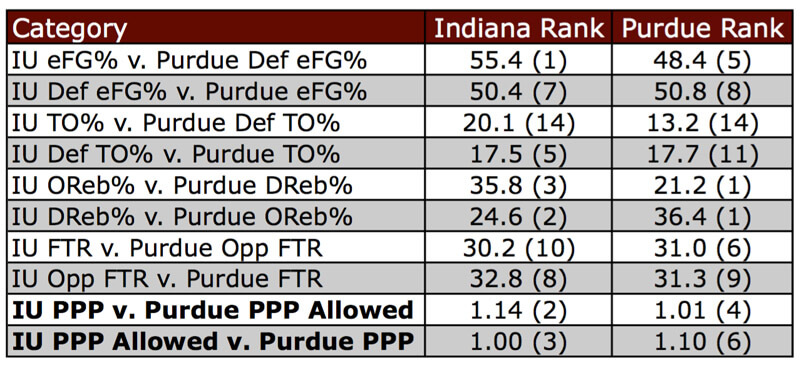 Rebounding is going to be huge on Saturday as Purdue is the best in the conference on both ends, but the Hoosiers aren't far behind. Indiana has been able to hold its own on the glass against most teams in Big Ten play, but Purdue presents a stiffer challenge as Hammons, Haas, Edwards and Swanigan can all do major work. This is likely to be a game where Thomas Bryant, Max Bielfeldt, Juwan Morgan and OG Anunoby are all relied on heavily to hold their own in the paint.
Where IU holds an advantage is offensively as the Hoosiers are shooting a league-best 53.3 percent on 2s and 38.8 percent on 3s, which is second best in the conference. Despite its size, league opponents are shooting close to 48 percent on 2s against Purdue, which right in the middle of the pack.
Turnovers will also figure into things heavily as both teams are turnover prone, but Indiana does a much better job of forcing them than Purdue. The Boilermakers are 14th in the Big Ten in terms of forcing turnovers at 13.2 percent.
WHAT IT COMES DOWN TO
Pomeroy likes Indiana to win by three with a 64 percent chance of victory and Sagarin's ratings favor the Hoosiers by three as well.
This will be a chess match of contrasting styles as Purdue is very reliant on its post play to be successful and if IU chooses to double down, it does have shooters and slashers that are capable of making the Hoosiers pay. As mentioned above, Indiana is better equipped to handle the paint this season, but can't afford early foul trouble from Bryant, which is exactly what Purdue will be aiming for. The good thing here is that Bryant will likely just need to guard the post as Purdue doesn't run ball screen offense with its bigs.
On the flip side, if IU's offense gets rolling and plays downhill, it can be a tough cover for any team. The Hoosiers have the advantage of playing inside Assembly Hall and it should be the best atmosphere so far this season.
This is the first time the two teams have met as ranked opponents since the 2008 season. With plenty to play for in terms of a Big Ten title and NCAA tournament seeding implications, it feels like a return to the glory years for one of the best rivalries in college basketball.
(Photo credit: Michael Hickey/Getty Images North America)
Filed to: Purdue Boilermakers