Around the Hall: Reaction to Emmitt Holt's dismissal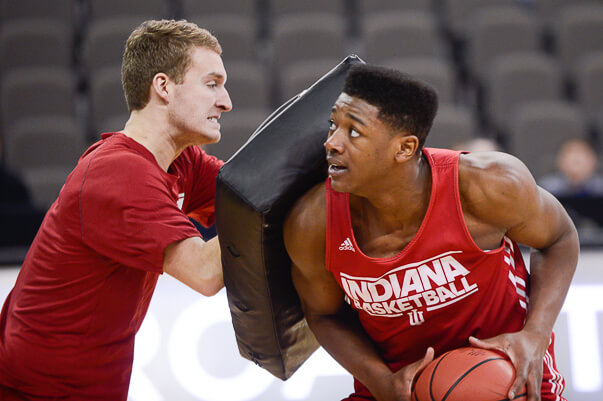 Around the Hall is recommended reading from the Inside the Hall staff.
· Rick Bozich of WDRB.com writes that it time for Indiana basketball players to make headlines on the court rather than off of it.
· Mike DeCourcy of The Sporting News believes Indiana's frontcourt has been prolific for all of the wrong reasons.
· Gary Parrish of CBSSports.com writes that Indiana coach Tom Crean was left with no choice other than to dismiss Holt from the program.
· Justin Albers of AllHoosiers writes that Holt's dismissal is another tough lesson – for all.
· Bozich and his colleague, Eric Crawford, discuss the dismissal on WDRB's Sports Page segment.
· In non-Holt news, ESPN.com's Eamonn Brennan reveals his "five teams he can't wait to see" this season and Indiana is among them.
Filed to: Emmitt Holt