Crean watches pair of 2014 prospects advance in state tournament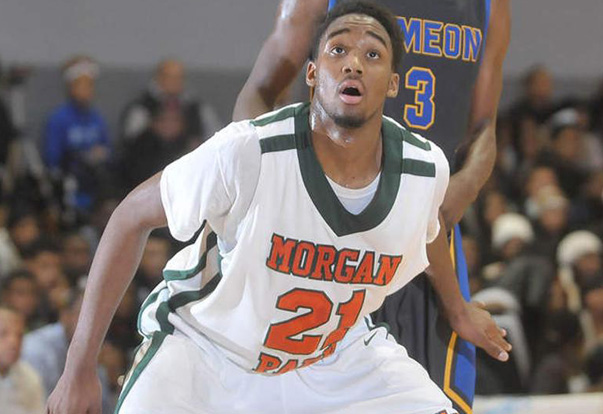 Less than a week removed from a disappointing end to the 2013-2014 season, Indiana coach Tom Crean is hitting the recruiting trail hard.
On Tuesday, Crean pulled double duty and watched two highly contested state playoff games in different states.
His first stop was Detroit where he watched class of 2014 forward Yante Maten and Bloomfield Hills move past Warren Mott, 74-68, in the Michigan Class A quarterfinals on the University of Detroit campus.
Maten, a 6-foot-8 forward, scored 31 points and grabbed 17 rebounds in the win. The victory means Bloomfield Hills will play in the Class A semifinals on Friday at the Breslin Center against Detroit U-D Jesuit.
It's the second time Indiana scouted Maten this week as associate head coach Tim Buckley watched him on Monday.
Maten, ranked the No. 290 prospect nationally in the 247Composite, has also drawn attention this spring from Michigan State.
After leaving Detroit, Crean boarded a plane and moved on to the Chicago suburb of Joliet for a look at Morgan Park forward Josh Cunningham.
Cunningham, who visited Indiana for the Ohio State game on Mar. 2, finished with 16 points and 15 rebounds as the Mustangs beat Bogan, 68-67 in the Class 3A Joliet Central supersectional.
The win advances Morgan Park to a state semifinal on Friday against Orr at Carver Arena in Peoria.
Rated No. 107 by the 247Composite, Cunningham received a scholarship offer from Indiana in early February and may be the most likely of IU's current 2014 targets to land in Bloomington.
He's also considering offers from Bradley, Creighton and DePaul, among others. The spring signing period begins on Apr. 16 and concludes on May 21.
Recent video of both Maten and Cunningham is available below.
(Photo credit: Worsom Robinson/For Sun-Times Media)
Filed to: Josh Cunningham, Yante Maten