Preseason publications like IU to finish 5th in Big Ten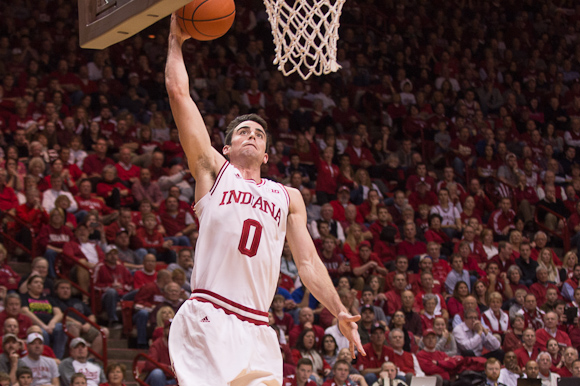 Five publications – Athlon Sports, Blue Ribbon, Lindy's Sports, Sporting News and USA Today Sports – are out with preseason college basketball preview magazines this month or early next month.
Each has a projected top 25, as well as a projected finish for the Big Ten. Indiana is No. 20 nationally in Lindy's Sports, No. 23 in USA Today Sports, No. 25 in The Sporting News and unranked by Athlon Sports and Blue Ribbon.
But more interesting is the varying opinion on how the middle of the pack in the Big Ten could potentially shake out. While more than one publication can agree on the top three and bottom four, the middle five teams have produced a wide range of predictions.
After the jump, we've compiled the projected order of finish from each magazine and have then compiled the projections for a "composite" listing which averages all five and then ranks each team accordingly:

Ultimately, these projections will be forgotten when Big Ten play begins in late December. For now, it's an interesting snapshot at how the league is being viewed as it comes off one of the better regular seasons in recent memory.
Michigan State is the consensus favorite and Nebraska is the consensus pick to occupy the basement. Beyond that, there's little consensus which means we should be in for another Big Ten race that comes down to the final weeks of the regular season.
Filed to: 2013-2014 Big Ten preview