James Blackmon Jr. reopens his recruitment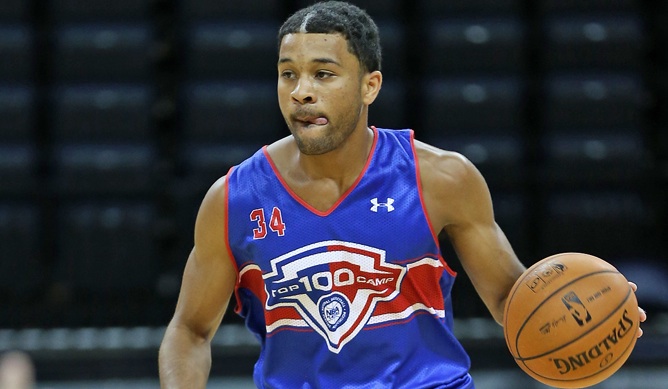 After committing to Indiana nearly three years ago, 2014 guard James Blackmon Jr. announced Thursday that he will reopen his recruitment.
Blackmon Jr. was the Hoosiers' only committed recruit in the 2014 class.
Blackmon Jr. confirmed his decision to Inside the Hall via text message Thursday afternoon. When asked if it was true that he had decommited from Indiana, Blackmon Jr. said:
"Yes, opening recruitment."
Blackmon Jr. is ranked 25th in the 2014 class by ESPN.com and has had a terrific summer after recovering from a serious knee injury.
He committed to the Hoosiers around the same time as classmate Trey Lyles, who also decommited from Indiana and remains unsigned.
(Photo credit: Kelly Kline/Under Armour)
Filed to: James Blackmon Jr., Trey Lyles