Troy Williams enjoying attention following IU commitment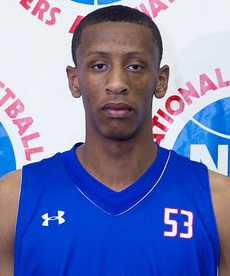 Since his verbal commitment to Indiana last Sunday afternoon, Troy Williams says he has been feeling the love from Indiana fans on Twitter.
"It's like non-stop hype," Williams told Inside the Hall via text on Sunday. "I love it though. It means they're really a basketball state and I like that."
It's the "hype" surrounding the IU basketball program that convinced Williams to commit to play for the Hoosiers next season. Williams said that before he visited for Hoosier Hysteria on Oct. 19, IU was only a member of his top three (with North Carolina and Louisville).
"But that had a lot of impact on me after that," Williams said.
Ultimately, though, Williams said it was his relationship with Tom Crean that pushed IU above the other suitors. Even though the Hoosiers didn't start recruiting Williams until July, Crean managed to make a strong impact in a short time.
"I got along with him better than I did with [North Carolina] coach Roy [Williams]," he said. "Plus, he didn't just tell me what I was good at but also what I can improve on and more."
Williams has had a strong start to his senior season for Oak Hill Academy, scoring 21, 28 and 18 points in his first three games. But the 6-foot-7 forward knows there are areas in which he must improve before he gets to the collegiate level.
"Shooting and defense," Williams said. "That's the two I wanna improve on."
Williams also said he has a strong relationship with 2013 target Noah Vonleh, the 8th-ranked player in the class, according to ESPN.com.
As to whether Williams' relationship with Vonleh scores the Hoosiers another commitment, that remains to be seen.
"I'm not sure [whether he'll commit]," Williams said. "He just might."
Filed to: Troy Williams