2013 five-star forward Noah Vonleh shuffles visit schedule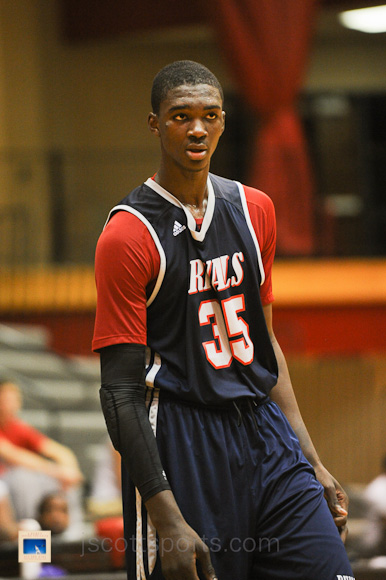 Class of 2013 five-star forward Noah Vonleh will not take an official visit to Syracuse this weekend as originally planned, according to his high school coach.
Pete Hutchins, the head coach at the New Hampton School, told Inside the Hall today via text message that the visit Syracuse visit has not been rescheduled at this point.
Vonleh, who will make an official visit to Bloomington the weekend of Nov. 9-11, has added an official visit to Ohio State on the weekend following Thanksgiving.
The Indiana visit will be his first official visit.
The Bloomington trip should afford Vonleh the opportunity to take in a game day atmosphere for basketball and football. Indiana plays its season opener against Bryant on Friday, Nov. 9 and the football team hosts Wisconsin at noon on Saturday, Nov. 10.
The Hoosiers, along with Connecticut, Georgetown, North Carolina, Ohio State and Syracuse, are the final six schools in the mix for Vonleh.
Following his decision to reclassify from 2014 to his original class of 2013 in September, Hutchins said Indiana was doing the most thorough job of recruiting Vonleh.
"Indiana has probably done the most thorough job of recruiting him thus far since they started recruited him when Kenny Johnson took the job," Hutchins said.
At June's NBPA Top 100 Camp in Charlottesville, Virginia, Vonleh said Indiana's player development has impressed him.
"They have some good players that could possibly go to the NBA," he said. "They develop players over there to get them ready for the next level."
Three former IU players — Pat Knight, Mike Roberts and Tom Coverdale — played at the New Hampton School.
Filed to: Noah Vonleh