Indiana preseason No. 1 in Athlon Sports, No. 2 in Lindy's Sports
The college basketball preview magazines will begin hitting the newsstands shortly and Indiana is being touted as a national championship contender by both Athlon Sports and Lindy's Sports.
As we mentioned Tuesday, the Hoosiers are No. 1 in the Athlon Sports preview, which will be available on Sept. 25.
The Lindy's Sports college basketball preview, available on Sept. 11, will have Indiana at No. 2.
The top three teams in Athlon's preview are Indiana, Louisville and Kentucky and the cover of Lindy's Sports shows their top ten as follows:
1. Louisville
2. Indiana
3. Michigan
4. N.C. State
5. Kentucky
6. Ohio State
7. Duke
8. Creighton
9. St. Louis
10. UCLA
The Athlon Sports magazine has a regional version with Cody Zeller (after the jump) on the cover and the Lindy's Sports magazine, pictured below, has a regional cover with Christian Watford, Notre Dame's Eric Atkins and Purdue's Terone Johnson.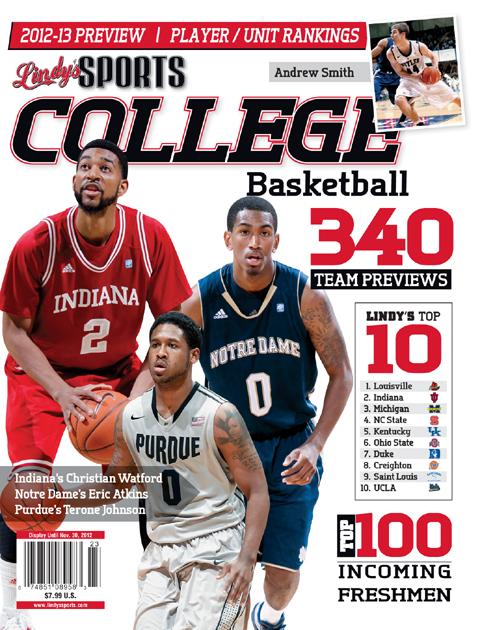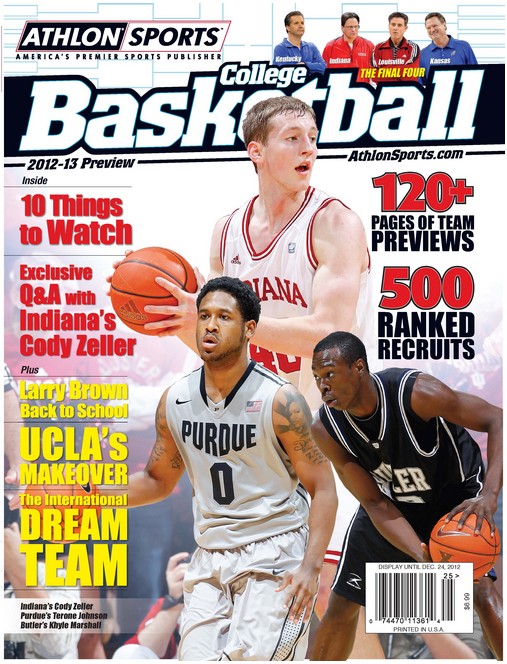 Filed to: Athlon Sports, Lindy's Sports