Balanced Badgers pose challenge for Hoosiers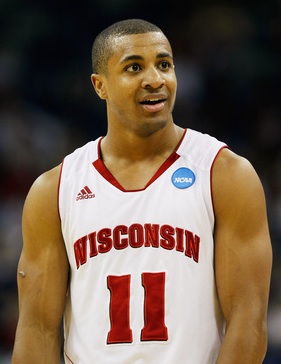 Last year, Jordan Taylor was a Hoosier killer.
The Wisconsin guard ruined two upset attempts by Indiana by scoring a combined 67 points in two meetings last season. In the game at Assembly Hall, Taylor went off for 39 points and hit 7-of-8 attempts from 3-point range.
While he has only scored more than 20 points once this season — a loss to Michigan State — Taylor will still be a focal point for the Hoosiers' defense on Thursday night.
But the key to Wisconsin's success might actually be the play of its rarely mentioned role players, including forward Jared Berggren.
Berggren, a 6-10 senior, averaged only 2.4 points in 6.9 minutes per game for the Badgers last season, but he has emerged as the second scorer Wisconsin so desperately needs.
With the departure of Jon Leuer, coach Bo Ryan and the Badgers struggled early this season to find a consistent inside scorer. Berggren can play both inside and on the perimeter, and he's averaging 11 points and five rebounds per game in nearly 27 minutes.
"Berggren provides more athleticism than he gets credit for," Indiana coach Tom Crean said in a release. "He is a terrific shot blocker and rebounder based on his length and his athleticism."
The No. 25 Badgers (16-5, 5-3) have four other players scoring between 6.5 and 9.7 points per game.
One of the main reasons for Wisconsin's balance is Taylor's willingness to give up the ball and find the open man. Taylor is averaging 4.4 assists per game, compared to only 1.5 turnovers per contest.
"I think you would be hard pressed to find a league that has the level of players at one position that our league does," Crean said. "[Taylor] does a great job of leading his team and he has confidence in each of his teammates, but if he needs to look for himself to score, he will."
Secret to Badgers' home-court advantage?
Wisconsin has always been a difficult team to beat at home. While the Badgers have already lost three games at the Kohl Center this season, they only dropped one home contest all of last year.
The secret to their home-court advantage? Verdell Jones offered one you don't hear every day.
"The fan support they always get is one thing," he said, "and with it being a hockey arena as well, it is always a little colder in there."
Filed to: Wisconsin Badgers