Indiana announces 2011-2012 basketball schedule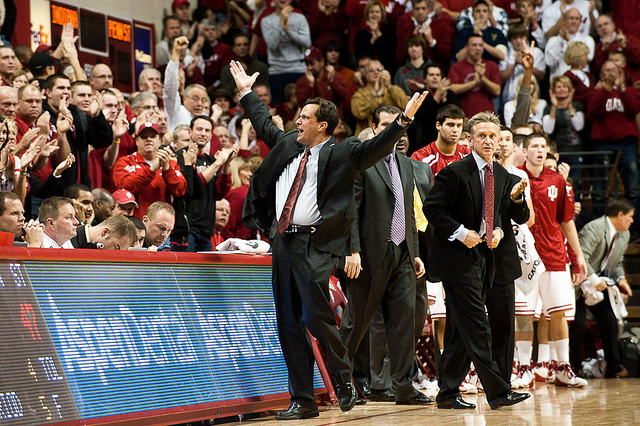 The Indiana University basketball program announced the complete schedule for the 2011-2012 season this afternoon. A significant chunk of the schedule had been known, but now the finalized schedule has been revealed. A few times and dates will be solidified at a later date.
Indiana's non-conference portion of the schedule is highlighted by home games with Butler and Kentucky, a neutral court meeting at Conseco Fieldhouse with Notre Dame and a trip to Evansville to play in the Purple Aces' new arena which opens in November.
The Hoosiers will play seven Big Ten games on ESPN or CBS and will open the Big Ten season on the Big Ten Network in East Lansing against Michigan State on Wednesday, December 28. IU will play just one game against Illinois (home), Northwestern (home), Nebraska (away) and Wisconsin (away) while facing every other Big Ten team twice.
You can find the complete 2011-12 schedule after the jump.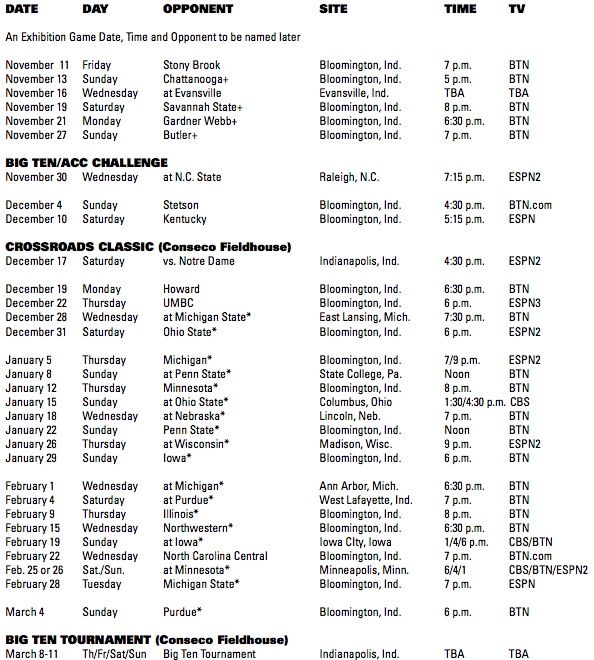 Filed to: 2011-2012 schedule