Scouting Indiana's newest commitment: Remy Abell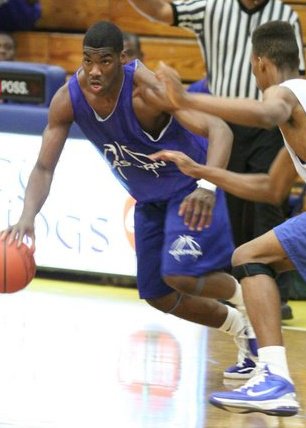 As the dust begins to settle on Remy Abell's commitment to Indiana, there's been no shortage of questions in the comments about the role that Abell will fill upon his arrival in Bloomington. Is he a point guard? More of a combo? Or will he see time on the wing?
In an effort to paint a clearer picture on the 6-4, 180-pound senior from Louisville, here's a comprehensive aggregation of scouting notes on Indiana's newest recruit:
"Indiana is not just getting one player, they are getting a guy that can play three different positions for them and can guard three different position. He's only going to get better with his attitude and what kind of competitor he is. It's a great situation for Indiana and for him."
High school coach Jason Couch:
"The kid knows how to win. He's a great teammate and he makes everyone around him better."
Abell is a scoring combo guard that can knock down threes and play the point in a pinch. He is a must find for the defense in transition and in the half court set because he can change the scoreboard in a hurry.
Scout.com's Evan Daniels from last year's adidas May Classic:
Playing a combo role for Jeff Davis' squad, Abell, a 6-foot-4 combo guard left his imprint on the game, especially in the second half. With the game getting close, Abell began relentlessly attacking the rim and scored on nearly a half dozen straight trips during a run in the second frame. Although he didn't do much by way of jump shooting, Abell has a strong handle, good vision and is a quality defender.
Rivals.com's Eric Bossi from last December's King of the Bluegrass:
A physical presence on the wing, the future Bradley Brave erupted on the offensive end for 27 points in a blowout win over Bowling Green. He can make some jumpers from deep despite a bit of an unconventional stroke, but his bread and butter is using his athleticism and power to attack off the dribble and score between the rim and 15 feet. His motor, athleticism and general tenacity should allow the three-star prospect to make a pretty early splash in the Missouri Valley Conference.
Rick Bozich of The Louisville Courier-Journal:
So where does he fit at Indiana — a team that returns Jordan Hulls, Verdell Jones, Maurice Creek, Will Sheehey, Victor Oladipo and Matt Roth in the backcourt? Several ways: When you post back-to-back four- and three-win Big Ten seasons, all positions need an upgrade. Indiana doesn't have a Mr. Irreplaceable. Where Indiana absolutely needs improvement is ball pressure on defense. The Hoosiers ranked 182nd in the nation in field goal defense and 310th in personal fouls. Tom Crean needs perimeter defenders who can keep their men out of the lane without fouling. If Abell can do that, he can play as a freshman. In fact, he can potentially play a lot.
There seems to be some debate on Abell's position. His AAU coach says he can play three different spots. ESPN and Daniels call him a combo guard. And Bossi has him as a wing. But does he really need a defined position? If he can get into the lane and score off the dribble, as these reports suggest he can, he'll be in the hunt for serious minutes right away. Indiana's offense a season ago was far too heavy with perimeter dribbling and shooting and not enough attacking the lane and getting to the foul line.
The defense angle, which is not talked about often enough, is an important one. Indiana lost several games in the Big Ten last year because they failed to guard the perimeter. The Hoosiers allowed far too many uncontested 3-pointers and didn't pressure the ball consistently. When the words "quality defender" and "competitor" come up in a scouting report, perhaps it's a good indication that this is an area in which Abell can make an impact.
Filed to: Remy Abell