Cody Zeller to announce Thursday at 1:05 ET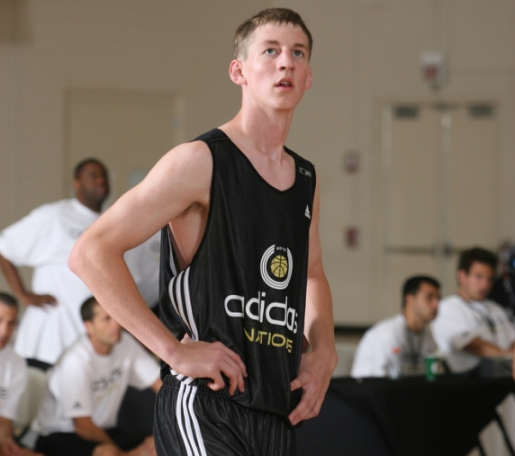 As first reported in a series of tweets by Mike Pegram of Peegs.com and Inside Indiana, 2011 Washington forward Cody Zeller will announce his college decision on Thurday at 1:05 ET at the Hatchet House. The announcement will be carried live on 107.9 FM (WAMV) in Washington.
Zeller will pick between three schools: Butler, Indiana and North Carolina.
Note: The announcement is not open for the public to attend.
(Photo credit: Jack Arent/adidas)
Filed to: Cody Zeller