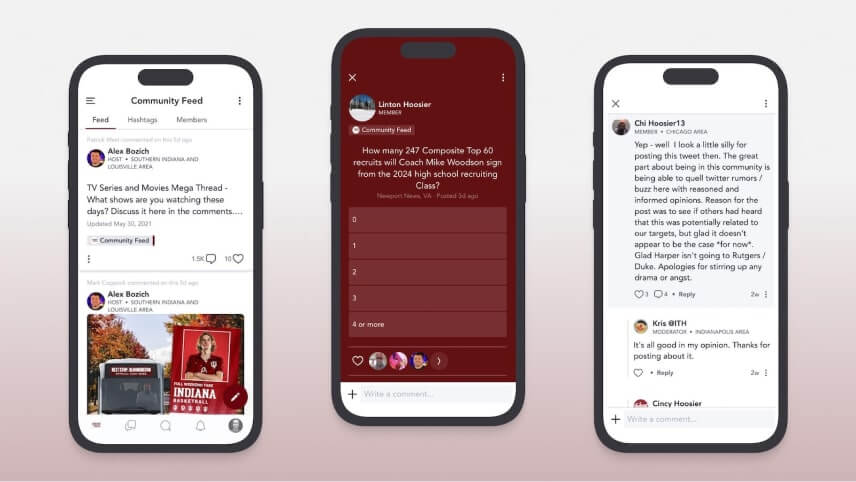 Elevate Your Conversation: Become an Inside The Hall Community Member
Just $3.58 a month!*
Looking for a place to dive deeper into Indiana basketball discussion and score some exclusive perks in the process? Look no further than the Inside the Hall Community.
Why Join the Inside The Hall Community?
More Ways to Engage: Create your own posts or polls in our feed. Send direct messages to other members. Live chat during games. Make friends and forge connections.
Insider Insights: Participate in a monthly ask-me-anything session with ITH's Alex Bozich. Get content and recruiting nuggets before they hit the main site.
Ad-Free Experience: Our community runs on Mighty Networks and has no ads. Use the web version or download the Mighty Networks iOS or Android app for a fully native experience.
Exclusive Discounts: Join the community and enjoy 15% off on anything in our ITH store.
Testimonial
There is no better place to get news on IU basketball and talk about it with other fans as crazy about the Hoosiers as myself. The Inside The Hall Community is filled with awesome people.
Some have insider knowledge at times, some have great basketball insights and really know their X's and O's and others are just a lot of fun to chat with. I couldn't recommend this place more. It's the best there is!
Colby (cheeseman18)