Bennie Seltzer returns to IU as director of player performance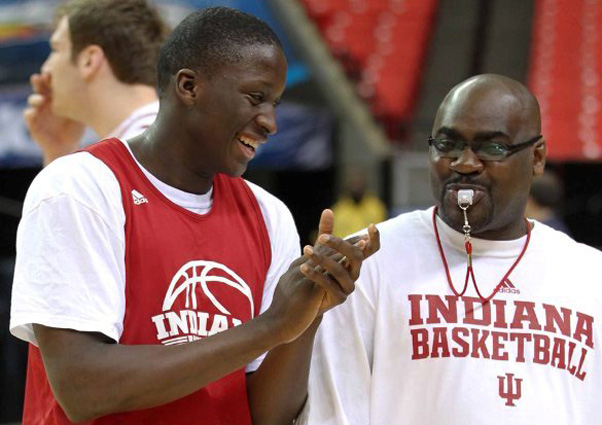 Former Indiana assistant coach Bennie Seltzer is back with the program.
Tom Crean announced on his radio show with Don Fischer on Monday night that Seltzer has been hired as the program's director of player performance. The position is temporary and is not full-time, but Seltzer is expected to help out with IU's strength and conditioning program as well assisting with players on and off the court.
"It's like he never left," Crean told Fischer. "He has a different role, but that role will be tremendously utilized."
Seltzer left Indiana following the 2011-2012 season for the head coaching job at Samford, but was fired in June after just two seasons and a 24-41 record.
A native of Birmingham, Alabama, Seltzer was an assistant coach at Indiana during Crean's first four seasons in Bloomington and also worked under Crean at Marquette. He was instrumental in Indiana's recruitment of Christian Watford and several other players who helped lead the Hoosiers to the Sweet Sixteen in 2012.
Crean said Seltzer's goal is to get back into coaching.
"We'll keep Bennie busy. There will be great duties for him," Crean said. "He wants to coach and he's a great coach. A tremendous coach. But this gets him back in the environment."
Filed to: Bennie Seltzer