Crean expects Oladipo to play against Michigan State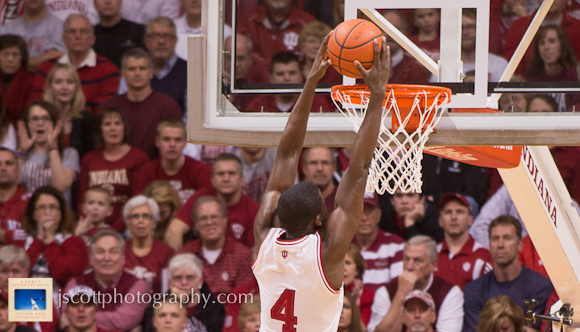 On Monday's Big Ten coaches teleconference, Indiana coach Tom Crean said he expects junior Victor Oladipo to play in Tuesday's game at Michigan State.
Oladipo left Sunday's 83-55 win against Purdue after suffering a sprained left ankle late in the first half and did not return.
"We practiced some yesterday and he went through that," Crean said."He's doing a great job of rehabilitating it. He's spending a lot of time with Tim Garl so I don't anticipate that he won't be ready to go tomorrow night."
Crean said that despite his injury, Oladipo's approach to getting in extra work hasn't changed since the Purdue game.
"He's getting extra shots, he's working on his ball handling. It's just what he does," Crean said. "He'd probably have to be forced to not come to practice to not have a day where he wasn't in the gym working. Nothing distracts him, nothing ever gets him out of his commitment. Some players have a routine of work, he has a commitment to work. And I think that really comes forth in his his development as a player."
Oladipo is averaging 13.8 points, 5.8 rebounds and 2.3 assists per game and is shooting 63.9 percent from the field.
Filed to: Tom Crean, Victor Oladipo