Troy's Story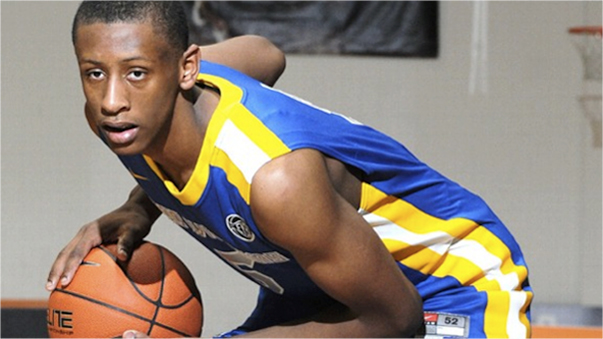 From humble beginnings, Oak Hill standout Troy Williams has become a star
By Justin Albers
Watch highlight videos of Indiana commit Troy Williams, and it's easy to understand why so many college coaches coveted him. Few players can do some of the things he can on a basketball court.
But it wasn't always that way. Williams wasn't always good at basketball. He didn't even always love the sport.
One night when Williams was a freshman at Phoebus High School in Hampton, Va., his entire family came to one of his varsity games. His aunt and uncle, and his mother and grandmother traveled to watch him play in this particular game, but Troy never got off the bench.
He played only sparingly that entire season, and admits now that he didn't take basketball all that seriously at the time.
"We didn't see the potential in Troy til late," says Boo Williams, Troy's uncle, legal guardian and AAU coach. "He was clumsy and unorthodox. Sometimes we get kids that have always been good basketball players. Troy wasn't always a great basketball player. He hardly ever played his ninth grade year."
A basketball family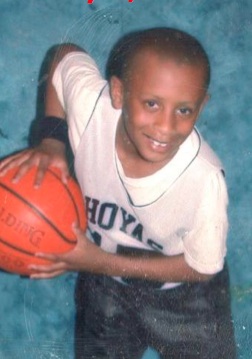 The Williams family is one very much dominated by basketball. Boo played collegiately at St. Joe's and now runs his own AAU program and facility (a $14.5 million facility, at that). Troy's aunt and Boo's sister, Terri Williams-Fournoy, played at Penn State and now is the head women's coach at Auburn.
"It's a family sport," Troy says. "Everybody played it, except for my mom. She wasn't really into sports. She was a cheerleader."
But even so, Boo and the rest of Troy's family didn't push him into basketball. They didn't see a huge future for Troy in the sport because of his early "unorthodox nature," and they encouraged him instead to play football.
"But he hated football," Boo says.
Troy played football and baseball for a few years, but he didn't like either and he did his best to convince his family those sports weren't for him.
"Every time before practice, I used to cry because I never wanted to go," Troy says, laughing. "I used to always complain and be like, 'It's too hot' or 'the equipment's too heavy.' I just never liked it."
So Troy stopped playing both football and baseball when he was in the fourth grade and decided to focus on basketball. His decision probably made sense considering how much time he spent around the hardwood. During the summers beginning when he was eight or nine years old, Troy would travel around the country with Boo's girls AAU team. His grandmother was also along for those trips, serving as what Boo called "the team mom" and taking care of the paperwork and stat books.
"Not a lot of people my age were traveling a lot so it was a lot of fun," Troy says. "He used to give me stuff to do so I wouldn't get bored and bother him. He had me carry the balls, had me carry his play board around and all that. It was just to give me something to do, but at the same time I started to meet new people and meet new girls on this team.
"He wanted me to travel with the boys team too, but my grandma was so overprotective and thinking that he wouldn't take care of me."
Once he began traveling with his uncle and grandmother, Troy started to show a real affinity for the sport. His mother, Patty, says Troy slept with a basketball in his bed for nearly two years as a child. When she tried to take it away from him, he showed up in her room crying at 4 a.m.
"I guess it helped him," she jokes.
When Troy wasn't playing on the hoop in the backyard of his mother's house, he and his friends were setting up shopping carts to shoot at. And every time he went to a local day camp, Troy came home with a new basketball. Eventually, his grandmother's yard was flooded with all the balls.
"I would tell him before we went to the gym, 'Troy, don't you pick up another basketball,'" Ms. Williams, Troy's grandmother, says. "Somehow, eventually another one would end up at the house when he came home."
Growing up without a father

Troy Williams never knew his father, Yhosef Ware, and Troy's mother says she hasn't seen Ware since Troy was eight days old. Ware was a member of the military stationed at the Langley Air Force Base in Virginia, and he and Patty Williams struck up a relationship.
"We were together almost two years," Patty says. "And once I had Troy, he got out of the service. I didn't know where he was and child support couldn't find him. … He wanted to take Troy to Michigan to meet his parents and I told him, 'You're not taking my son anywhere without me.' That just wasn't gonna happen. I don't know if he caught an attitude about that or what, but I just didn't see him again. I figured if his parents want to see him, they can come here."
The way Ware sees it, he had no choice but to leave. He says he was 19 at the time — Patty was 28. Ware described himself as "young and wild," and those wild ways eventually forced him to leave the military. He says he tried to find another job in Virginia, but was not successful. On Dec. 15, 1995 — nearly a full year after Troy was born — Ware says he moved back home to Michigan.
"When I would go back to Virginia to visit, I never could find her again," Ware says. "I never had her number, her address or nothing. All the years that I've tried to get in touch with them, I finally got in touch with them [a couple years ago]. I've always tried, but with my financial circumstances, I had to leave."
Ware, now married with another son and still living in Michigan, found Patty's phone number a couple of years ago and connected with Troy for the first time. He wanted a chance to be part of Troy's life.
"I said, 'You know what, Troy's old enough now to decide what he wants to do,'" Patty recalls. "So I called Troy, and I said, 'Look, son, I talked to your father. I said, 'Do you want his number, or do you want me to give him your number?' He said, 'I don't know, what do you think I should do?' I said, 'Well, I'll tell you what. I'll give him your number.' So I gave him Troy's number and they talked. Troy's proud of where he's gone and the things that he's done, so he was telling him about it and where to go on the Internet and YouTube and where to see his highlight things at. When Troy made his decision to go to Indiana, I asked him, 'Did you call your father, did you tell him?' Troy said, 'I don't have anything to say to him. We have nothing to talk about.'"
"That's when my name was on ESPN and all that," Troy says. "Somehow he contacted my mom and contacted me, but I was never into it. After 13, 14, 15 years and then you just want to call now because you see I got my name out there? I didn't pay too much attention to it."
[Note: When told Troy had committed to play basketball at Indiana, Ware was both surprised and pleased. He says he bragged to a co-worker about Troy just a few days ago.]
'The quiet kid who didn't really have much'
Faced with raising Troy as a single mother, Patty had a difficult time making things work financially. She worked various fast-food jobs, but eventually she and her family made a decision they felt was best for Troy.
When he was in the fifth grade, Troy moved away from his mother and moved in with his grandmother in what Troy described as a "middle-class neighborhood" seven blocks away. It gave Troy a better living situation and it allowed his mother to get a job and earn money without the responsibility of raising a son full time.
"Growing up, me and my mother wasn't the richest," Troy says. "My uncle wasn't who he was just yet. It was really more of a money issue. I wasn't always getting as much stuff as I have now like shoes and clothes. I was more of the quiet kid who didn't really have much. Moving in with my grandmother, it was just an easier life for me."
"There was some things I had to get together in my life and get myself together, and that was the best thing for him," Patty says. "We stayed in contact every single day and I saw him every single day, but there was just some things in my life that I had to get together. And I did."
It didn't take Troy long to adjust to his new home. After all, he and his mother had regularly made trips to his grandmother's house on the weekends for church and family time. Troy had friends there, and his grandmother treated him well.
"She babied me even more than my mom did," Troy says. "She used to tell my uncle when I didn't want to do something. I never wanted to speak for myself. Me and my grandma grew real close together, and me and my mom grew even closer together."
Even though his father wasn't part of his life, Troy was never lacking in the family department. His aunt Terri and cousin, Brooke Williams, visited occasionally and were always willing to talk if he had a question. Troy says he often sits up on Twitter late at night tweeting back and forth with Brooke.
"That's like my closest friend," he says.
And then of course there's his uncle Boo, who played a large role not only in introducing Troy to basketball but also in helping him become a man. Boo stays plenty busy running his AAU program and working his day job at State Farm, but he's always made sure to find time to talk to and visit his nephew.
"My uncle was my father figure," Troy says. "He still is. I think he always will be. He grew me up, showed me how to mature and all that. He taught me new things and taught me right from wrong. He's replaced my father with himself. When I go through mental stuff or I just have a question, I either go to him and then my Aunt Terri."
But perhaps no relationship was closer than the one Troy formed with his grandmother. When he goes back home on visits from Oak Hill Academy now, Troy still stays at his grandmother's house.
"It was good for me," Ms. Williams says. "All my kids had moved out and everything. It was company."
"There was just no getting him out of that house and moving him back in with me," Patty says. "There was no splitting those two up. Now they fight like cats and dogs, but one can't do without the other."
Unorthodox and clumsy to a star in the making
As Troy got older, he started to pay more attention to NBA and college basketball, and he began to enjoy the game more. He closely followed the career of Hampton-born Allen Iverson, a player Troy says he and all his friends so desperately wanted to be like.
"When I went to Phoebus, we played against his high school a lot," Troy says. "My part of Virginia always paid close attention to him and everybody looked up to him. Even when he went to the braids, everybody grew their braids out. They used to cut off one of their socks and wear it as a sleeve and everything."
Even though Troy never went with the braided look — "my mom would never let me," he says — watching Iverson motivated him to work on his game and become an elite player. And when he started having more success on the court, that didn't hurt, either.
When he was 15, Troy played up on Boo's AAU team that included guys like former North Carolina guard Kendall Marshall and Duke guard Andre Dawkins.
"We played against Austin Rivers' team, and that's when I really got my name out there," Troy says. "I had three back-to-back 3s and a steal and a layup."
That's when everything started to change for Troy. In between his freshman and sophomore years, he grew nearly five inches and suddenly jumped onto plenty of recruiting boards. Basketball wasn't just fun and games anymore. It was something that could give Troy a future.
"My athleticism I got out of nowhere," Troy says. "That's when I really started liking basketball and when I realized maybe this is something I want to do all my life."
'He just played around in class'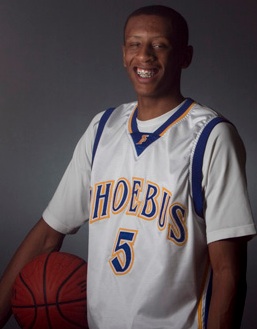 Troy got significantly more playing time his sophomore and junior seasons at Phoebus, and basketball was going well. But he wasn't taking his schoolwork all that seriously, and his family couldn't seem to change his mindset.
"Once you step into the next level, you have to be as competitive in class as you are on the basketball court," Ms. Williams says. "It just didn't seem to be there. He just played around a lot in class."
"He felt making C's were great," Patty says. "He thought a C was good. No, it's not."
Boo, Patty and Ms. Williams got together to talk about ways to get Troy to take his education seriously. Boo proposed Oak Hill, a small private school with little more than 100 kids that would force Troy to move away from home and grow up.
After Patty and Ms. Williams spent some time talking to Oak Hill coach Steve Smith, the decision was made — Troy would transfer for his senior year.
"We saw too many players that left from Phoebus and ended up having to come back within the first year because they couldn't keep up with their grades and basketball," says Patty, who is currently working to earn a degree from an online college.
The decision made sense on multiple levels for Troy, and it looks like a good move now. Patty says Troy was on the 'B' Honor Roll for the first eight weeks and the 'A' Honor Roll for the second eight weeks. Currently, Troy has six A's and one B.
Plus, the transfer gave Troy more national exposure to college coaches and programs, such as Indiana coach Tom Crean, who eventually signed him. But Troy wasn't fond of the decision at the time. He didn't want to leave home.
"I was like the hometown hero in Hampton and at my school," Troy says. "I didn't want to go, I didn't want to leave all my friends and all my family. But after I thought about it and talked to my cousin about it, I started to find out more about the history like who came through here. I just decided to agree to disagree."
The next chapter
The transfer to Oak Hill has been everything Troy's family had hoped it would be. It's forced him to live on his own for a year before college while learning to deal with the stressful demands of both school and basketball.
"I love it now," Troy says. "Even though living at Oak Hill's a struggle, I like it. You live on campus, you've got times we gotta be at practice. Coach Smith almost treats us like an NBA team. He'll give us a specific time and expect us to be there."
Troy Williams is hardly the first talented player with a bright future to play basketball at Oak Hill. Smith has coached a long list of NBA players, such as Jerry Stackhouse, Carmelo Anthony, Josh Smith, Rajon Rondo and Troy's favorite player, Kevin Durant, just to name a few.
And while Troy still has work to do on his jump shot — he's shooting only 24 percent from beyond the arc this season — he has the potential to be just as good as any of the players that have come before him.
"Athletically, he's as gifted as anybody I've ever had," Smith says. "If he can get his shot to be a little bit more consistent, he could play with just about anybody I've ever coached here. Guys like Stackhouse, Carmelo, Kevin Durant, Stephen Jackson — those guys all shot it a little better than he did, but he does everything else comparable with all of those guys."
Through 24 games this season, Troy is averaging 16 points, 8.6 rebounds, 1.7 steals and 2.4 blocks per game. He's shooting 51.4 percent from the field and 69 percent from the foul line. Troy isn't that little unorthodox kid anymore. He's the best player at one of the nation's top high schools.
"He's our leading scorer, he's our leading rebounder, he's our leading shot blocker," Smith says. "He's our MVP right now."
Now, Troy is getting ready for the next chapter in his life. In just a few months, he'll finish up his coursework at Oak Hill, say goodbye to coach Smith and his family, and move 742 miles to Bloomington, Ind. to start his career as a Hoosier.
While Troy will be playing for his future when he gets to Indiana, there's little chance he will forget about his past. In Troy's eyes, everything he's gone through has been necessary to get him to where he is now.
As for his family, well, they believe Indiana is where Troy belongs.
"I think it was a blessing," Patty says. "It was God-send. Troy is so happy now. That's all I ever wanted."
Filed to: Troy Williams