Indiana releases details for Saturday's College GameDay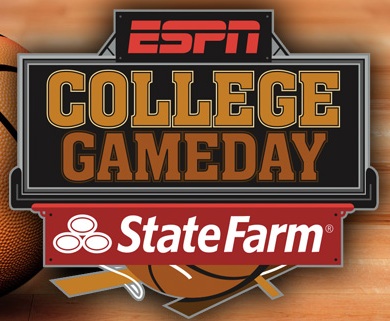 Via IU Media Relations:
BLOOMINGTON, Ind. – ESPN's College GameDay covered by State Farm will broadcast live from Assembly Hall on Feb. 2, leading into Saturday night's matchup between No. 1/2 Michigan and No. 3/3 Indiana at 9 p.m. ET.

ESPN College GameDay Details (all times Eastern):

7 a.m. – Line-up for College GameDay show begins at the southeast corner of Assembly Hall at the Crimson Guard entrance

8 a.m. – Doors open to Assembly Hall

10 a.m.-12 p.m. – ESPN College GameDay Covered by State Farm broadcast

Saturday's show is free and open the public. Parking for fans in attendance for the show is free and will be available at Gate 4 (Orange Lot – Southwest of Assembly Hall) and Gate 12 (Green Lot – North of Assembly Hall). All Assembly Hall parking lots will be cleared by 1 p.m. to allow for men's basketball gameday parking.

IU students are encouraged to make signs for the College GameDay broadcast and to wear their best IU spirit gear and costumes. One lucky student will be selected from the crowd to hit a half-court shot presented by State Farm during the GameDay show. The student will have 18 seconds to make the shot. If they make the shot, they will receive $18,000.

Camp Crean line-up for Saturday night's game will begin at 3 p.m. at the Crimson Guard entrance to Assembly Hall.
Filed to: ESPN College GameDay