Hoosiers add a preferred walk-on: Broderick Lewis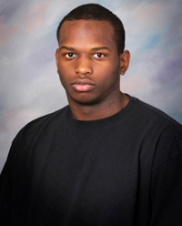 Broderick Lewis of Lafayette Jeff will join Brett Finkelmeier, Daniel Moore and Kory Barnett as a walk-on at Indiana, according to the Lafayette Journal and Courier.
Broderick Lewis sought an opportunity. Indiana University's rebuilding basketball program is eager to provide it. The Lafayette Jeff senior forward has accepted Hoosier coach Tom Crean's preferred walk-on opportunity.

Lewis, who averaged 9.1 points and 6.2 rebounds during the Bronchos' 23-2 season, was considering Division II and junior college playing options until new IU assistant Tim Buckley watched a highlight tape.

"We began discussing specifics … my game and where they probably could use me next year. They don't really have an athletic 6-5 or 6-6 wing player like me right now. I know they are crunched on scholarships. That's why the best they could do is a preferred walk-on. I took a visit and spent the whole day with the coaching staff."

"It's basketball, and it's what I want to do. I always had dreams of going to the Big Ten or the ACC. This is my opportunity. I want to make the most of it. I'm very happy."
Lewis will add depth to next season's roster by giving Tom Crean and staff another player to use in practice. The Hoosiers now have 12 players on next season's roster and could add another if Maurice Sutton comes to Bloomington. Sutton is expected to decide by May 21, the last day of the spring signing period.
Filed to: Broderick Lewis