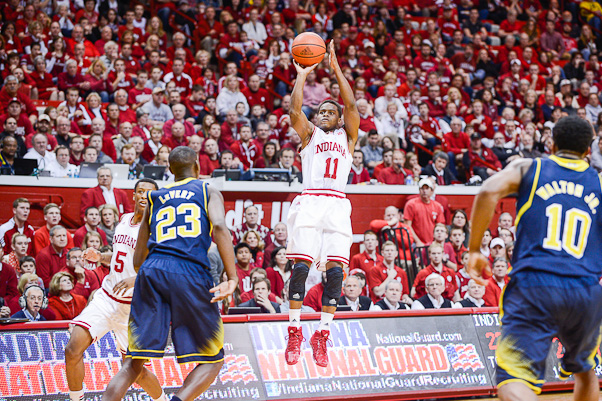 Note: Only stats for games where the opponent is currently in the RPI top 150 are included in this post.
There is no doubt that Indiana's season thus far has been chaotic and unpredictable, marred by some bad losses but boosted by some great wins. And while predicting how the team will perform on a given night might seem a bit like flipping a coin, there has been one unwavering presence: Yogi Ferrell.
The absolutely tremendous year Yogi is having has been somewhat lost in the fray of a tumultuous season. IU hasn't had a scorer like Yogi since Eric Gordon was in Bloomington for his only season as a Hoosier. Still, Gordon was a shooting guard who had other teammates directing the offense and looking to open things up for him, while Yogi is not only the leading scorer but also the team's primary facilitator.
There is an inherent paradox that arises when a team's leading assist man is also its leading scorer: When to score and when to assist?