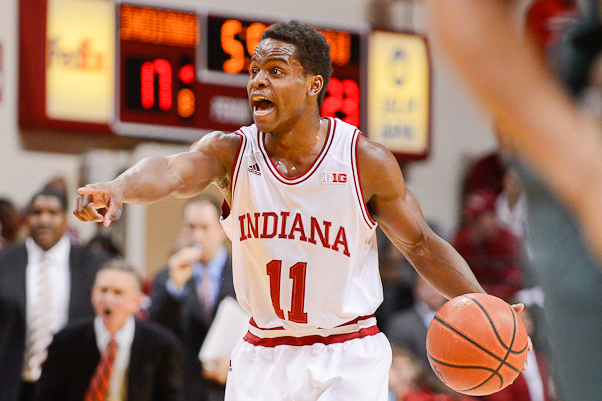 With the start of college basketball season on the horizon, we've taken a long look at the conference at large as well as Indiana's roster over the past month. Today, we conclude our look at Indiana's roster with Yogi Ferrell.
As the lone holdover with significant experience from Indiana's 2012-2013 Big Ten championship team, junior point guard Yogi Ferrell has experienced quite a bit in his first two seasons in Bloomington.
During his freshman campaign, Ferrell had to pick his spots on the floor and act primarily as a distributor for a team that was ranked No. 1 in the country for much of the regular season. And then as a sophomore, with four starters gone and a team that lacked shooters, he was forced to shoulder a heavy offensive load on a team that ultimately fizzled before March Madness ever got underway.
It was a drastic shift of fortunes for both Ferrell and Indiana from his freshman to sophomore seasons. As a junior, the Park Tudor product will again be thrust into a bit of change in his role.
"I need to be more of a facilitator," he said last week at Big Ten media day in Chicago. "We have a lot of shooters now, so that burden is kind of lifted off a little bit. This year what I want to focus on is not turning the ball over so much."
But beyond just the numbers, the program also needs a more mature junior campaign from its most experienced player.