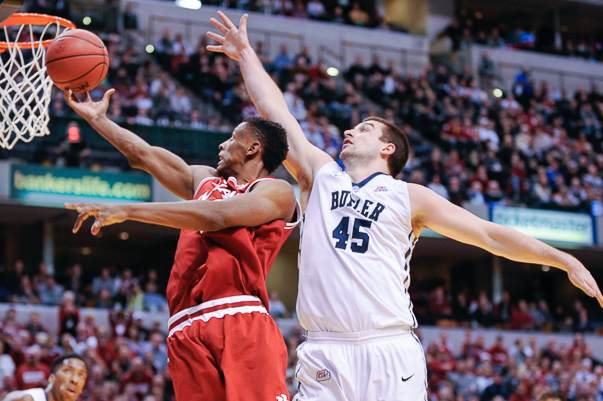 INDIANAPOLIS — Indiana moved to 9-2 on Saturday afternoon with an impressive 82-73 win over No. 23 Butler in the Crossroads Classic at Bankers Life Fieldhouse. Here's a look at five takeaways from the win over the Bulldogs:
· Indiana won the rebounding battle and won the game as a result: Tom Crean said on Friday that the team who won the battle on the boards would emerge victorious in this contest. He was not wrong.
The Hoosiers came in as the inferior rebounding team but left Bankers Life Fieldhouse as the decisive winner on the glass this afternoon. Indiana rebounded 34.1 percent of its misses and held Butler to an offensive rebounding percentage of just 25, its second worst performance of the season.
Most encouraging? The team effort from Indiana. Troy Williams corralled 11 boards, Hanner Mosquera-Perea had nine and James Blackmon Jr. had eight. Rebounding may never be a strength for this group of Hoosiers, but this was certainly a performance to build on.
· This was the best game Troy Williams has played to date at Indiana: We first had a chance to see the offseason progress of the sophomore wing during IU's August trip to Montreal, but Williams had struggled to find consistency through his first eight games. But over his last two, Williams has 36 points, 19 rebounds and just two turnovers.