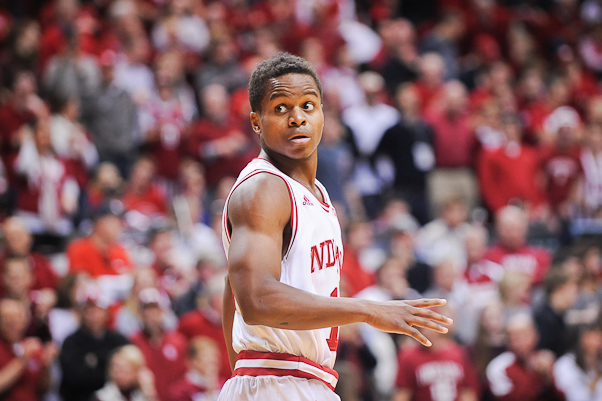 The Inside the Hall Mailbag is a collection of questions tweeted to us via Twitter (@insidethehall), submitted on our premium forum and sent to us via our Facebook page. Submit your questions and we'll answer as many as we can.
rmclelan on the premium forum writes: How will playing time in Indiana's backcourt play out next year? Assuming Yogi Ferrell commands 30 plus minutes per game, how will James Blackmon Jr., Stan Robinson and Robert Johnson share time? With the likelihood of Noah Vonleh turning pro, do you foresee Indiana playing a three guard lineup (reminiscent of Dee Brown, Deron Williams and Luther Head several years ago at Illinois)? Unlike this past season, competition seems very steep at the guard position for Indiana next season.
You're definitely going to see a lot of three-guard lineups next season. There were plenty of three-guard lineups this past season, too, but the major difference will be that IU should be able to surround Ferrell with a couple of more versatile scorers in Blackmon Jr. and Johnson. Those guys should also help guys like Robinson and Troy Williams as well because defenses won't just be able to sag off and help when they attack the basket with Blackmon Jr. and Johnson roaming the perimeter.
In most cases, Indiana should be able to get away with three guards and even an undersized four (Williams, Devin Davis) on the court at the same time. The frontcourt situation obviously still has a lot to play out and is perhaps the most interesting storyline of the offseason. — Alex Bozich