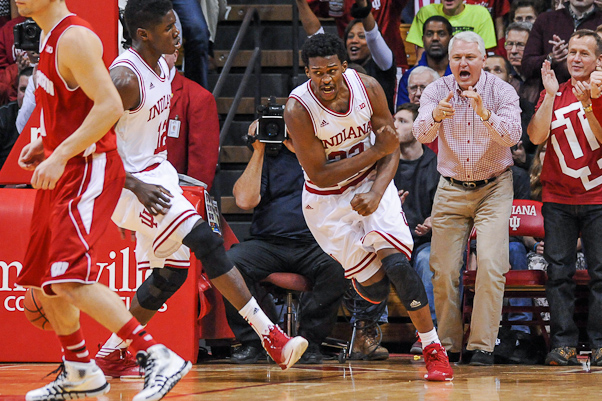 The Inside the Hall Mailbag is a collection of questions tweeted to us via Twitter (@insidethehall), submitted on our premium forum and sent to us via our Facebook page. Submit your questions and we'll answer as many as we can.
moanders on the premium forum writes: We've read about the kind of things fans and the coaching staff will be looking for in Montreal as a sign of progress, but what would be the most troubling thing you might see (or not see) as far as the development of the team or of an individual player?
I believe it's dangerous to draw too many conclusions one way or the other from a trip like this, especially with Indiana mixing in a ton of new players. However, one thing  to watch for is how IU takes care of the ball.
There are going to be some turnovers, of course, but will we see progress from returning guys like Yogi Ferrell, Troy Williams, Stanford Robinson, Hanner Mosquera-Perea and Devin Davis in that area? It's never too early to start setting the turnover tone, so it's a stat that I believe bears watching over this five-game trip. — Alex Bozich
motorcityhoosier on the premium forum writes: I'm sure we'll have a better idea after the Montreal/Ottawa trip, but who do you foresee will be the first man off the bench to sub in at the two spot? You have mentioned that you believe Robert Johnson will play the point behind Yogi, JBJ will likely start, and I assume Stan will play some time at the three. My impression is that Nick Zeisloft will get significant playing time at the two. Do you agree?