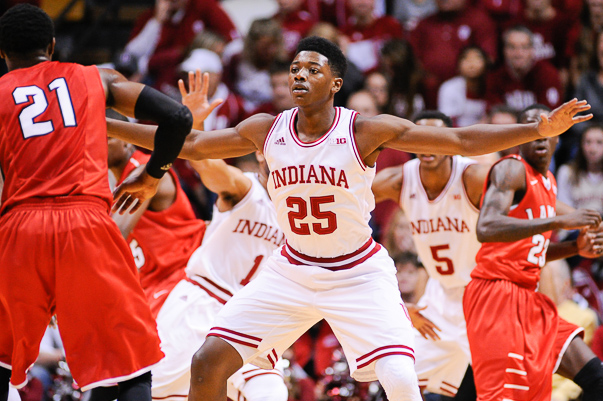 The Inside the Hall Mailbag is a collection of questions tweeted to us via Twitter (@insidethehall), submitted on our premium forum and sent to us via our Facebook page. Submit your questions and we'll answer as many as we can.
TroutyB on the premium forum writes: Given their production lately, could you see either Collin Hartman or Emmitt Holt in the starting lineup at some point this year? If so, who comes out?
I could see it with Holt, but I'm not sure on Hartman because I feel like he's settling into a role and I'm not sure how a move into the starting lineup would disrupt that. Holt certainly looked the part against Pittsburgh, but he's also lacking experience and it was just one game. Will he be able to string together production with consistency? If he's not able to do so, he's in the same boat as Hanner Mosquera-Perea who I assume he would supplant in the starting lineup if a change were to occur. I think Holt is definitely going to be a positive for this team, but I also caution against expecting too much from him after his strong play against Pittsburgh.
As for Hartman, I think so far he's epitomized what Tom Crean has talked about in the past when he references having depth because IU is not experiencing a drop off when he enters the game. If he's excelling in his current role, do you make a change when guys like Troy Williams and Robert Johnson are also playing well? I don't believe so. I like Hartman as a guy who can come in off the bench and provide energy, rebound, defend and drop in a perimeter shot when he's open. — Alex Bozich
@TheLucasCorley on Twitter writes: If IU wins the big games but loses against weaker opponents, how does that look to selection committee at end of season?