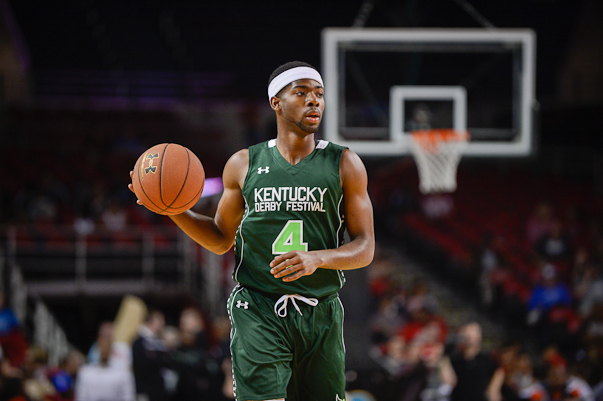 The Inside the Hall Mailbag is a collection of questions tweeted to us via Twitter (@insidethehall), submitted on our premium forum and sent to us via our Facebook page. Submit your questions and we'll answer as many as we can.
@AllDay_Ambrose6 on Twitter writes: With our top recruits all having a 3-point shot, which we lacked last year, where do you see all three of them fitting into the rotation?
I see James Blackmon Jr. sliding into the starting lineup immediately and I can also see Robert Johnson pushing Stanford Robinson for a starting spot. Blackmon Jr. can flat out score and his arrival is going to take some of the pressure off of Yogi Ferrell. Johnson can help some at both guard spots, but he is also wired to score, so if he's making shots consistently and playing defense, he'll also be hard to keep off the floor.
Max Hoetzel is much harder to judge at this point because I've only seen him live in an all-star setting where very little defense was being played. Right now, IU has 11 scholarship players for next season and the health of Collin Hartman is something we won't know much about until the fall. Hoetzel has a great attitude, believes he belongs and can make perimeter shots. I think that bodes well for him challenging for some early minutes, but it's too early to say how many at this point. – Alex Bozich
Real Assembly Hall on the premium forum writes: Will any of the games played on the Montreal trip be televised or streamed? Could this trip be considered a dual effort of getting pre season experience in, and also establishing a presence to create an avenue for future recruiting in Canada?
I can't answer whether anything will be televised or streamed. The only details we've got at this point, via reports from Jeff Rabjohns and Zach Osterman, are that IU is going to Montreal in August. I imagine that full details would be announced once all of the plans are finalized. I would be surprised to see any television or streaming coverage, though.
As far as the question of it being a dual effort, I think it's a lot more about getting the preseason experiences in and more importantly, the practices that accompany it. Obviously, if it can help expand the IU brand in the area, that's great, but this is about the experience for what will once again be a young team that needs it. — Alex Bozich