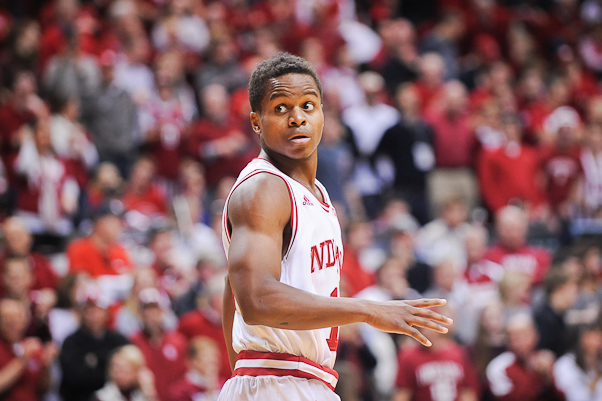 The Inside the Hall Mailbag is a collection of questions tweeted to us via Twitter (@insidethehall), submitted on our premium forum and sent to us via our Facebook page. Submit your questions and we'll answer as many as we can.
hoosiersftw on the premium forum writes: In the opinion of the ITH staff, what are reasonable expectations for this team? An improved B1G record? A return to the NCAA tournament? More?
For this question, I solicited the opinion of ITH co-founder Ryan Corazza as well beat writer Jordan Littman. Corazza: "I think a return to the tourney qualifies as reasonable, which would likely mean an improved Big Ten record." And Littman: "Well firstly, I think a reasonable expectation for this team would be a return to being regarded for its shooting. This year's squad has many more capable shooters than last year's, and multiple in-game scoring droughts last season certainly did not help the Hoosiers. As far as results-based expectations are concerned, though, it's a bit difficult to say as nobody has seen this team in action. And 60 percent of the entire roster has never even played a game in the cream and crimson. That said, though, there always is a pressure for Indiana to make the NCAA tournament, and I think that also is an expectation for this season."
Assuming Indiana improves its Big Ten record, it should be in contention for a NCAA tournament bid. That would mean it would have at least eight conference wins and if you reasonably assume ten non-conference wins, 18 wins (at minimum) going into the Big Ten tournament at least gives the Hoosiers a chance. I think getting back to the NCAA tournament is certainly reasonable to expect. — Alex Bozich
Mike Stepp on Facebook writes: What's the latest status of the Jeremiah April injury? And if healthy what kind of role can we expect him to play this season?