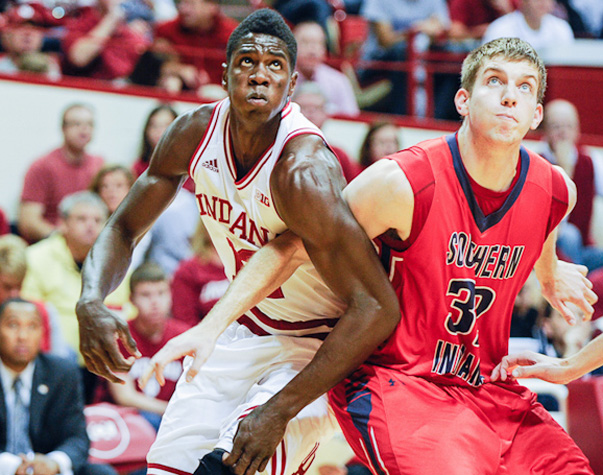 The Inside the Hall Mailbag is a collection of questions tweeted to us via Twitter (@insidethehall), submitted on our premium forum and sent to us via our Facebook page. Submit your questions and we'll answer as many as we can.
"WILL" take charge on the premium forum writes: Do you have any info about how Hanner is doing and or if it looks like he will "earn" the starting job or significant minutes ?
Crean mentioned in Canada that Hanner Mosquera-Perea has really improved defensively and I've got him penciled in as a starter right now despite the fact that he missed the foreign trip. He did get the benefit of the offseason workouts and the 10 practices prior to the trip, but obviously the games would have been great experience to have on top of that.
That said, he's got a great opportunity to take on a major role this season. If he can rebound and defend with consistency, he's going to be IU's best option to corral the paint. — Alex Bozich
Jody Blakley on Facebook writes: Curious as to how Assembly Hall renovations are coming?
Renovations are still in the planning stages and will not begin until after the upcoming season. The renovations will then continue through the 2015-2016 season while IU continues to play in Assembly Hall and the plan is for everything to be completed in time for the beginning of the 2016-2017 season. — Alex Bozich
lawguyNA on the premium forum writes: Of the freshman not named JB or RJ, who do you believe will have the biggest impact this year…Hoetzel, Priller, April or Holt?