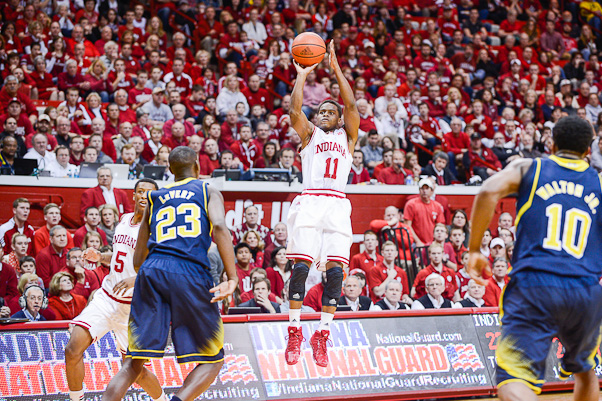 As part of his press conference on Tuesday afternoon at Assembly Hall, Tom Crean broke down the 2014-2015 Indiana roster on a player-by-player basis.
We've organized his quotes on each player below:
Yogi Ferrell
Yogi is getting a lot better. He's getting a lot stronger. He's benching 245 right now which is phenomenal. He's always been a strong young man but nobody really lifts in high school like they did in college, and that wasn't a big part of his day. I mean, he is a force in that weight room right now; and he's not only a force with what he's doing and the way that he's lifting but in the way that he's talking and leading.
What I really like about him, and I'm going to put him in front of you here pretty soon so you get a chance to see, he's starting to grasp what he's capable of. And I don't think he's even grasped what he's capable of on the court yet and I know he's showing flashes of it.
I had a gentleman in this league tell me that his team they had polled their team on some different questions about the season, and he said, when it came down to the hardest matchup in the league, to a man, everybody said the hardest matchup for them to deal with was with Yogi. I haven't even told him that yet.
We want people across the country saying that when they run into him. And he's working towards that. The keys right now, that he become as great of a lead guard in the sense of, do multiple things but make others better constantly.