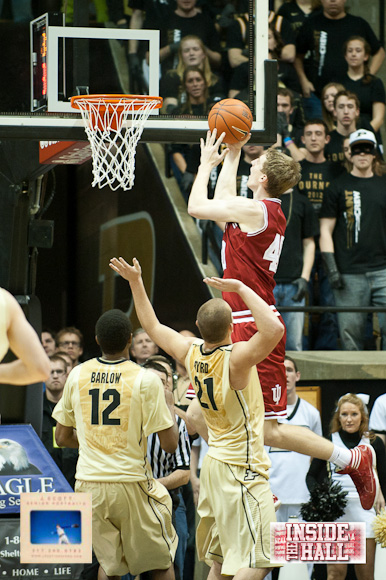 Indiana handled Purdue in the teams' first meeting this season. The Hoosiers won that game at 78-61 on Feb. 4 at Mackey Arena, the first time the current Indiana seniors had beaten their in-state rival.
Since that game, though, the Boilermakers have played their best basketball of the year. They nearly beat Ohio State in Columbus on Feb. 7, and they've won five of their last six games — including three straight. Purdue handed Michigan its first home loss of the season last week with a 14-point win.
If the No. 18 Hoosiers (23-7, 10-7) want to sweep the Boilermakers (20-10, 10-7) on senior day at Assembly Hall on Sunday, they know they're going to have to fight for it.
"We need to bring it at that level with a high edge, and we fully expect they will," said Indiana coach Tom Crean. "You could put them up as one of the better teams in the country the last few weeks with the way that they're playing. … The thing that scares me the most in this game is the way they create extra possessions."
Purdue's last three wins have come without Kelsey Barlow, who was dismissed from the team on Feb. 17. Barlow had 12 points in 26 minutes in the first game against the Hoosiers.
Since Barlow's departure, Robbie Hummel has picked up the slack. The senior forward is averaging 23.7 points and 9.8 rebounds per game over his last six games. Those numbers are seven points and three rebounds more than his season averages.