FINAL SCORE: 78-46

ALTERNATE TITLE: The night Tom Crean's frustration finally got the best of him.
Tom Crean had enough.
The turnovers. The poor defensive rotations. The other team carving up his squad like a Thanksgiving turkey. His Hoosiers lacking the effort, fire and resolve he demands.
So after a questionable foul call on Bobby Capobianco midway through the second half, Crean launched into a verbal attack on the ref who called said foul. He took a swig of his drink. The profanities continued to fly out of his mouth. He kept going. And going.
Another T.
Eruption: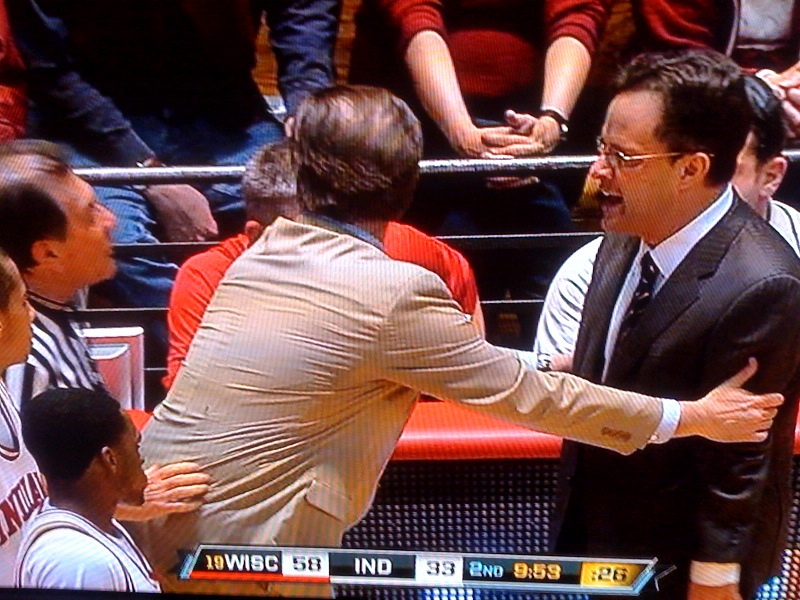 As Crean walked off the court to exit, he turned back around the free-throw line to bark some more, and assistant coach Tim Buckley had to restrain him. Just off the court and walking through the entranceway, Crean was maniacal, screaming and yanking his head from side to side. He popped into a room to the side of the corridor under the stands and kicked the door. And that same rage was still bouncing around his soul when the camera finally cut.
Who knows. They might have needed a straight jacket to contain him.