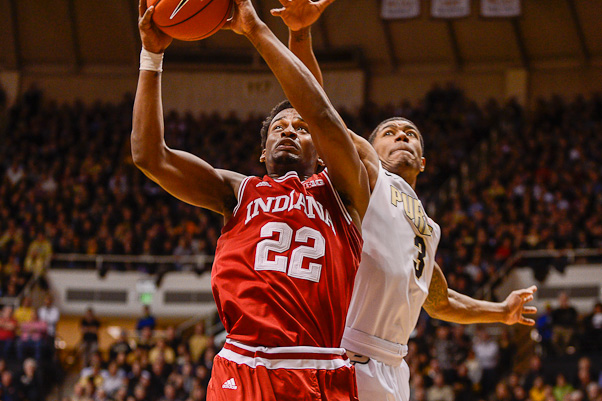 On Tom Crean's weekly radio show on Monday night, host Don Fischer opened his introduction of the Hoosiers coach by saying "Coach, it was a tough week for your basketball team…"
Crean interjected. "You think?"
By now, everyone knows what happened. Wednesday: Indiana leads a lowly 12-12 Penn State squad, 64-53, with 2:26 left and loses. Friday: Sophomore Hanner Mosquera-Perea is arrested on suspicion of operating while intoxicated. Saturday: The Hoosiers get blown out by rival Purdue, 82-64, in West Lafayette.
It was, arguably, the most turbulent week in the Tom Crean era. And on his radio show Monday night, Crean reflected on the week that was, starting with the second-half collapse against Penn State.
"We should have never been in that situation," he said.
But what Crean admitted he did not calculate very well was the impact that 66-65 loss would have on his team. The arrest of Mosquera-Perea, who Crean likened to a "family member," only hurt the team's morale even more, he said. Crean has preached plenty of times, this season, a game-by-game mentality, but during Saturday's game at Purdue he could tell his team's spirit wasn't there.