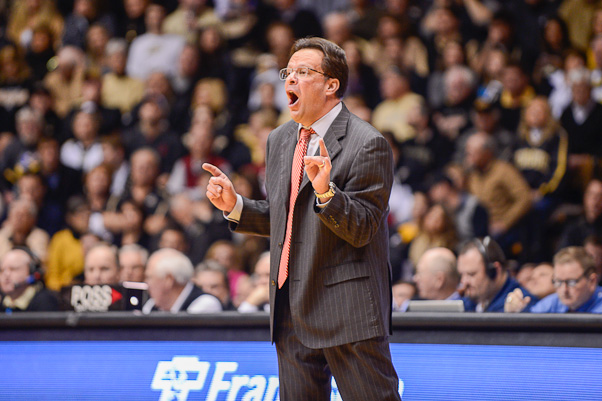 The Big Ten held its weekly coaches teleconference on Monday morning to review the seventh week of conference play. Here are some notes and quotes from Tom Crean's appearance:
· Prior to the call, the conference announced that Wisconsin's Nigel Hayes was named the league's freshman of the week for the fourth time this season and Nebraska's Terran Petteway and Wisconsin's Frank Kaminsky were named the league's co-players of the week.
· Opening statement: "Iowa is very hard to get ready for, and that's why they are so successful. They have excellent players and Fran is one of the top coaches in our league and in the country. He does such a great job of going from game-to-game, doing whatever it takes to win that game. He has a lot of things in the gameplan that he can go to. At the same time, they have their constants and their principles.
"You can see with them being as old as they are and as experienced as any team in this league, that they are playing that way. They are extremely unselfish with one another and cause so many issues with their versatility. We have a great task in front of us and that's what we are looking forward to tomorrow night.