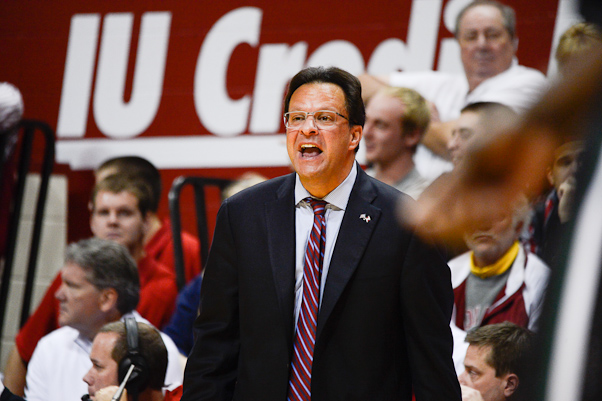 Indiana basketball fans are hurt and they should be. The emotions are wide ranging: There is anger. There is disgust. And there's sadness.
Two days out from the exhibition opener at Assembly Hall, the last 72 hours have been the most tumultuous of the Tom Crean era in Bloomington.
Sophomore Devin Davis should be preparing to show off the game he worked so hard in the offseason to improve. Instead, he remains in IU Health Bloomington Hospital with a serious head injury after a senseless accident that should have never happened.
His teammate, freshman Emmitt Holt, will sit out four games for his involvement in that accident and is unquestionably dealing with emotions stemming from it that make basketball seem unimportant.
Sophomores Stanford Robinson and Troy Williams will also sit four games, two exhibitions and two regular season contests, for failed drug tests. It's totally fair to question if those suspensions were harsh enough, but both players must accept the punishment that comes from their selfish actions.
And then there's Crean, who is ultimately the one responsible for the program as its leader and head coach. While it is true that Crean can't control the behavior of the young men who he has recruited to be a part of his program, he's the one who ultimately has to be responsible for it. He's being questioned from all angles right now and many of those inquiries are totally legitimate.