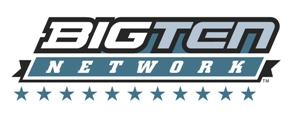 We've done a solid amount of work here in the early goings of the new IU athletics season — most of it done by the prolific Big A — but among our notifications and analysis, we've been ignoring one crucial question: will the Big Ten network be available in our area?
The Hoosier Report has been all over this during the off-season, and now, some of the MSM folks that cover IU are hopping on as well. The Bloomington Herald-Times' Chris Korman spoke with both representatives of the Big Ten Network, and with Comcast, in an attempt to see just what was holding a deal between the network and major cable provider back. The problem — similar to a rift between Major League Baseball and Time Warner earlier this year — is the tier system. Comcast wants to put the Big Ten Network on a by-choice sports package; BTN wants to be included in the basic cable package, and paid $1.10 for every basic cable subscriber.
Essentially, the options are this:
1. Comcast caves and puts the network on its basic package, and charges every Comcast subscriber a buck-plus for the Big Ten Network.
2. The Big Ten Network caves and agrees to be a part of the sports tier, which packages a bunch of different sports networks for $4.95 a month.
3. Neither cave, Comcast says screw it, and the Big Ten Network goes forward in its inaugural season giving its fans just one option for coverage: DirecTV.
Kelvin Sampson, outraged at the fact that his loyal fanbase has been so alienated, decides to personally hand-deliver season tickets to everyone who writes or reads this blog. Note: this is unlikely to happen.